UK: Major mosque scheme gets planners' backing, despite Heritage England concerns at loss of listed Bradford mill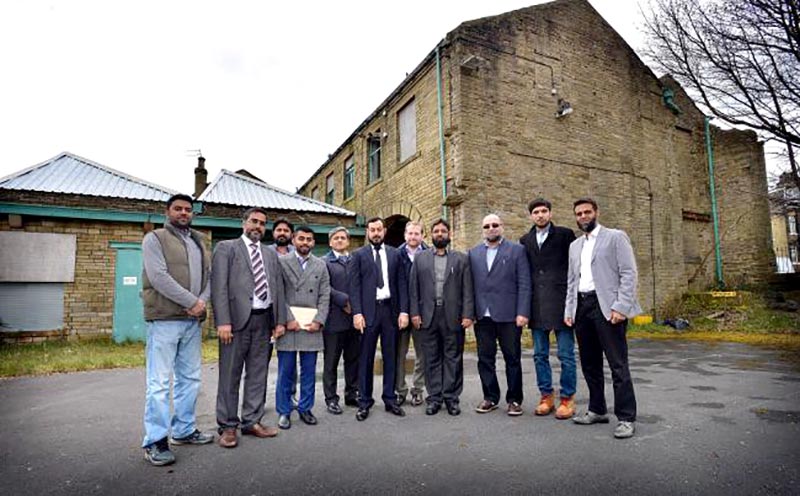 A PLANNING committee has thrown its backing behind an Islamic organisation's ambitious plans for a major new development in Great Horton, Bradford.
The proposals would see the building of a new mosque with two 30m high minarets, as well as a boarding and day school, sports halls, shops, a cafe, a community centre and an Islamic garden at Lane Close Mills, Bartle Lane.
But the plans, which involve pulling down a Grade II listed mill, will now have to be approved by the Secretary of State for Communities and Local Government, Greg Clark.
Historic England and the Victorian Society had both voiced concerns about the loss of the building, but councillors heard a lot of the structure had been demolished some time ago.
Architect Shoaib Mahmood said the group behind the scheme, Minhaj-ul-Quran International, was dedicated to community cohesion and was setting aside areas within the development to act as places where people of all faiths and none could meet.
Committee member Councillor Doreen Lee (Lab, Keighley East) said she knew the group from its time helping flood victims in Keighley, so she knew it worked for the benefit of communities.
One resident, Carol McEachran, queried the mix of a school and community centre, asking how the school would ensure people visiting the school had the relevant necessary background checks.
But the committee heard that would be a matter for those running the school, rather than a planning matter.
Councillors Lee, David Warburton (Lab, Wyke) and Michelle Swallow (Lab, Clayton and Fairweather Green) backed the scheme at the vote, with Councillors Malcolm Sykes (Con, Thornton and Allerton) and Russell Brown (Con, Worth Valley) abstaining.
After the meeting, the Minhaj-ul-Quran International team thanked all those who had supported the scheme, which will be called the Minhaj Centre of Excellence.
Project director Muhammad Afzal Saeedi said: "We realise the challenges faced by our communities and we endeavour to play a full and active role with our stakeholders and partners in overcoming the barriers.
"We want to be recognised as the positive face of modern Britain.
"Most importantly, we want to play our role in transforming our economy in regenerating communities and improving education outcomes and social cohesion across the district."
Source: www.thetelegraphandargus.co.uk/news/14459987.display/