The winds have change have started to blow: Dr Tahir-ul-Qadri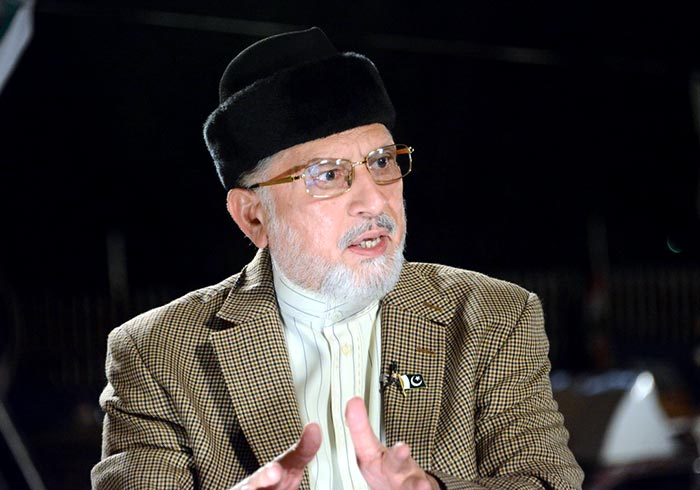 PAT Chairman Dr Muhammad Tahir-ul-Qadri has said that the ruling party did not have the requisite numbers to have its candidate elected as the Chairman Senate and it was natural for the joint Opposition to elect their candidate. He said that if the majority of the Senators have voted for new Chairman as per democratic procedure, what is the point of mourning? He termed the handing over of the position of Chairman Senate to Balochistan for the first time in the country's history as a welcome development, stating that it will strengthen the federation of Pakistan.
Dr Tahir-ul-Qadri stated this while talking to the central core committee of the party via telephone. He said that the narrative of corruption will be decimated in the upcoming General Elections and the reality of the superficial progress of the ruling elite will also be exposed. He said that the winds of change have started to blow well before the electoral process has gotten underway. He welcomed the Chief Justice's announcement to transfer officers from one province to the other but added that more steps need to be taken to ensure transparent elections.
Dr Qadri said that the SC has held in the Asghar Khan case that if a government institution meddles in the electoral process, it would not be called a fair and free exercise. He said that the PAT led a long march to Islamabad to demand fair and free elections. He said that the proposals we put forward back then are still relevant even today. He said that scrutiny of the candidates under Articles 62 and 63 is inevitable, demanding that the process of scrutiny should be extended from three days to 30 days. He said that the Election Commission should stop the process of entry of the tax evaders, defaulters and the people with the criminal history before the start of the electoral process.
The PAT Chairman said that the assets of the candidates should be thoroughly probed and they should be asked to present affidavits regarding the properties held by their dependents. He said that the form about the assets should be revived and unless a candidate is cleared and given go-ahead, he/she should not be allowed to launch electoral campaign. He said that a strict check should be kept on the expenditures to be incurred on electoral drives, demanding that the pre-poll rigging regarding the delimitation has begun which needs to be countered.