Shaykh-ul-Islam for greater engagement to defeat terrorism
Shaykh-ul-Islam Dr Muhammad Tahir-ul-Qadri, the founding leader of Minhaj-ul-Quran International and a leading authority on Islam, delivered his lectures to the American think-tanks and universities in the wake of publication of his historic 600-page Fatwa. Dr Muhammad Tahir-ul-Qadri delivered his first speech on November 8, 2010 at The Prince Al-Waleed Bin Talal Centre for Muslim Christian Understanding, Georgetown University, on the subject of A Major Fatwa against Terrorism with Dr Tahir-ul-Qadri. The event was held at Copley Hall (Copley Formal Lounge) and was attended by a high-profile audience, including intellectuals, professors, journalists and opinion leaders.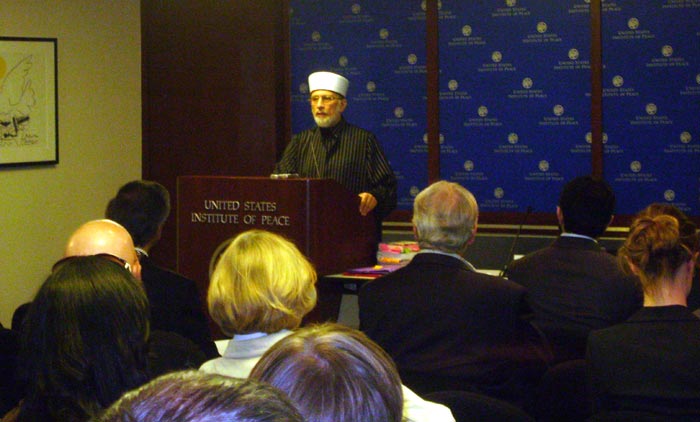 The second important event was the Shaykh-ul-Islam's lecture at the United States Institute of Peace on the subject of "Shaykh Dr Muhammad Tahir-ul-Qadri's Struggle against Radicalism in Islam". The lecture was held on November 10, 2010 at the USIP Headquarters and was webcast live around the world. Shaykh-ul-Islam Dr Muhammad Tahir-ul-Qadri spoke on the issue of terrorism and the real concept of Jihad and how Islam stands against militancy, extremism and terrorism.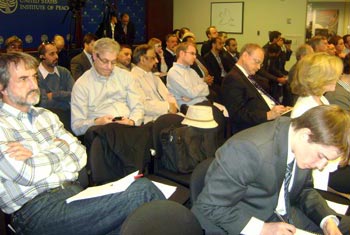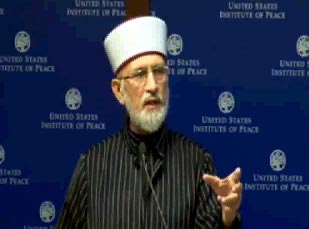 In his lectures, Dr Muhammad Tahir-ul-Qadri emphasized the need of forming partnerships and initiating intellectual struggle against the evil forces. He called for greater interfaith dialogue, harmony and engagement to comprehensively eliminate the radical mindset. He said that the tendency of blaming the actions of a few bigoted elements on religion should end, for it weakens the resolve of moderate forces and strengthens the hands of extremists.