SC's verdict vindication of Dr Tahir-ul-Qadri's stance on 1990 elections: PAT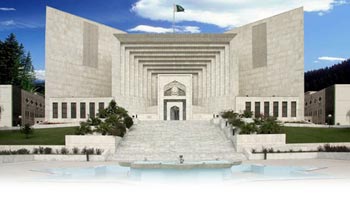 Faiz-ur-Rehman Durrani, central President of Pakistan Awami Tehreek (PAT), has said that the Supreme Court's verdict in the Asghar Khan case is a vindication of the stance Dr Muhammad Tahir-ul-Qadri, Chairman of PAT, took about 22 years ago. He said that Dr Tahir-ul-Qadri pointed out glaring irregularities and rigging in the 1990 elections and this fact has now been proven in the highest court of the land.
PAT President said that owing to electoral manipulations and rigging at a massive scale in elections of the National Assembly, PAT decided to boycott the elections for the provincial assemblies, which were to be held on the following day. He said that the elections following those in 1990 have also been marked by manipulations, irregularities and rigging. He said that going by the verdict, one could hope that veil of secrecy on other elections during the decade of 90s would be lifted one day.
Faiz-ur-Rehman Durrani expressed these views while talking to a delegation of Awami Lawyers Movement who called on him in his office in Model Town in Lahore today. He said that the tale of pre- and post-rigging, manipulations and other irregularities, which are employed at a mass scale at the time of elections by the moneyed and political horses, was the outcome of present electoral system, which was at heart of the myriad of crises the country was stuck up in.
He said that the nation expected of the Supreme Court that it would pay full attention to cure of the malaise in addition to description of diagnosis. He said that the apex court, which enjoyed the confidence of the masses, would also play its role in changing the electoral system.
Faiz-ur-Rehman Durrani further said that PAT had always identified various flaws of the electoral system. He said that unless drastic reforms were introduced to overhaul the system, 2% of privileged elite would continue to hold sway over the 98% disempowered people.
He said that any elections held under the prevalent electoral system would not bring the nation out of the woods. Rather they would further compound our economic and political problems.
PAT President said that the country's stability and socio-economic development was possible if a leadership truly representative of the masses was elected under a genuine electoral system. He said that the masses would have to raise their voice effectively and join PAT's public awareness campaign in this regard.
Monthly Minhaj-ul-Quran (November 1990)