Minhaj Welfare Foundation dispatches 7 more trucks to the flood affected areas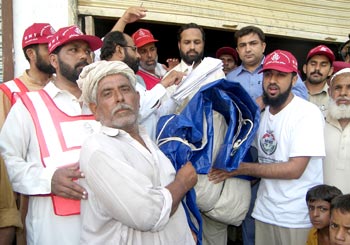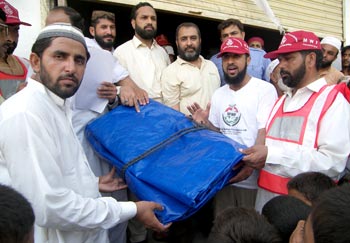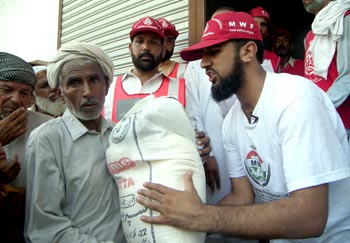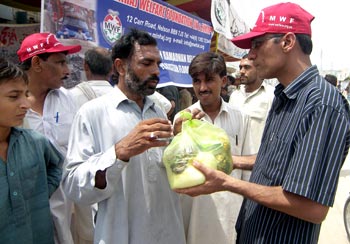 Minhaj Welfare Foundation has dispatched seven more truckloads of relief goods of worth Rs. 5.5 million to Noshahra and the Southern Punjab. Three trucks from Lahore, one from Wazirabad and rest of the three from Pakpattan have been sent to the flood hit areas. Four trucks from Lahore and Wazirabad would go to Minhaj Tent Settlement in Noshahra and three from Pakpattan would go to Larkanna, where Hafizullah Baloch would receive the relief goods. Special tent settlement has been set up at the Akora Khattak for 300 people. Relief goods of worth Rs. 1.2 million have also been made available there.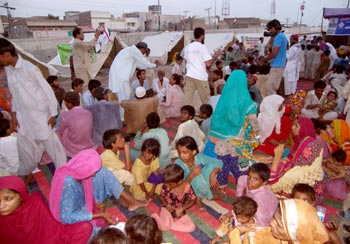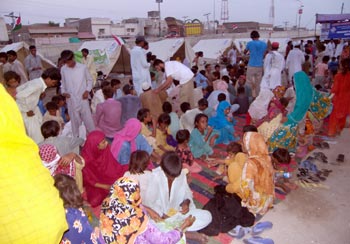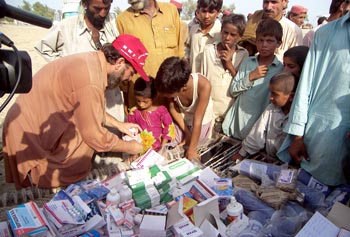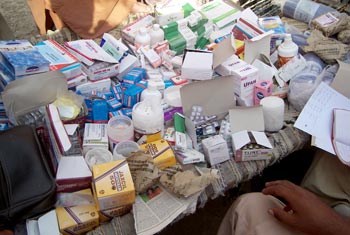 Iftikhar Shah Bokhari, Director of Minhaj Welfare Foundation, expressed these views on the occasion of seeing off the relief caravan of seven trucks. He said that Minhaj Tent Settlement has been established for 300 people near Karachi Toll Plaza where necessary facilities including 'sehri' and 'iftari' have been provided. Hundreds of children of MWF are busy in the fundraising campaign in North Karachi. He also told that medicines of worth Rs. 0.2 million have been rushed to District Muzzafargarh in order to stem the outbreak of epidemics. Iftikhar Ahmad Owaisi Advocate is supervising the camp.