Shaykh-ul-Islam's message on the Quaid-e-Azam's birth anniversary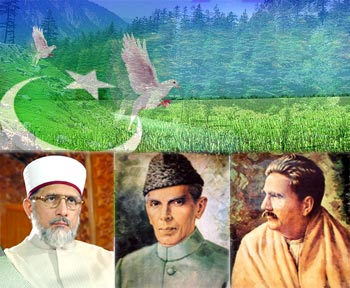 On the occasion of the 134th birth anniversary of Quaid-e-Azam Muhammad Ali Jinnah, I would like to felicitate the entire nation. Undoubtedly, the Quaid-e-Azam was a great statesman of his times. He led a relentless struggle for the establishment of Pakistan and braved the combined opposition of the British Raj and the Hindu chauvinism. Endowed with rare political insight and acumen, the great Quaid had foreseen that if the Muslims subscribed to the idea of Western democracy, their identity as a nation would get submerged into the collective whole of the Indian nationalism.
Owing to his deep study of historical factors that shaped the Islamic ideology and strong association with Allama Dr Muhammad Iqbal, Quaid-e-Azam Muhammad Ali Jinnah staked the Muslims' claim to a separate state on the basis of right to self-determination. He made it clear both to the ruling British and the Congress leadership that the Muslims were a different nation endowed with a unique set of values, political ideals and ideology. The Westminster democratic model did not apply to the Indian sub-continent because it inhabited different cultures and civilizations mainly Hindus and the Muslims whose perspectives on and of life were diametrically opposed to each other. The Quaid made it clear that any effort at superimposing an artificial system of democracy on two peoples would only mean bloodshed and violence.
The Muslims under the inspiring and dynamic leadership of the great Quaid finally achieved Pakistan by rendering sacrifices in man and material. It is unfortunate that the successive governments both civil and military failed to implement the Quaid's ideals. The emergence of terrorism and extremism owes itself to our criminal neglect of the Pakistan Ideology. If we have to put Pakistan on the path of progress and prosperity, we must vow to translate the Quaid-e-Azam's dream into reality.