PAT protests against energy shortage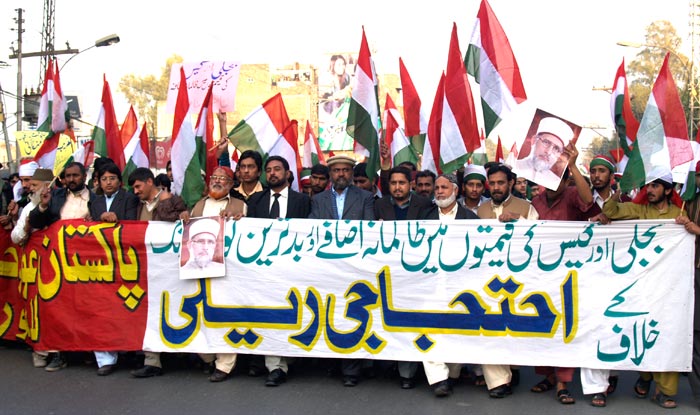 Hundreds of people participated in a rally held under the banner of Pakistan Awami Tehreek Lahore today. The rally was organized to protest against the government's practice of hiking gas and power prices as well as worst energy shortages in the country. It started from Garhi Shahu and concluded at Lahore Press Club. The demonstration was led by Irshad Ahmad Tahir and PAT Lahore President Afzal Gujjar. Hafizullah Javed, Sanaullah Khan, Hafiz Ghulam Farid, Dr Iqbal Noor, Haji Akhtar, Haji Abdul Khaliq, and other leaders of PAT Lahore chapter were also present on the occasion.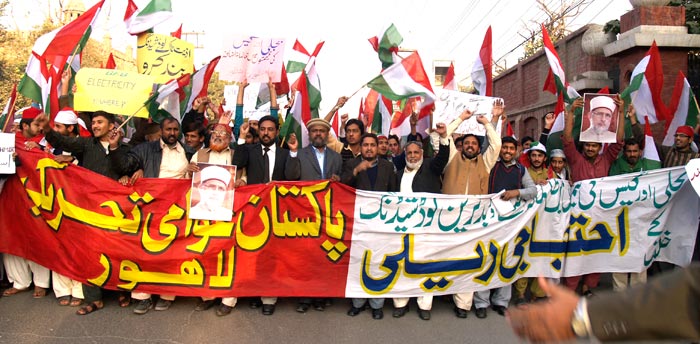 The protestors were carrying placards with anti-hike slogan. Speaking on the occasion, Amir of Minhaj-ul-Quran International Lahore, Irshad Ahmad Tahir, said that the present government was responsible for aggravating the energy crisis in the country. The worst power and gas load-shedding had destroyed the country's economy besides increasing unemployment and poverty ratio. He said that the people were forced to commit suicide while the government did little to stem the downward slide of things.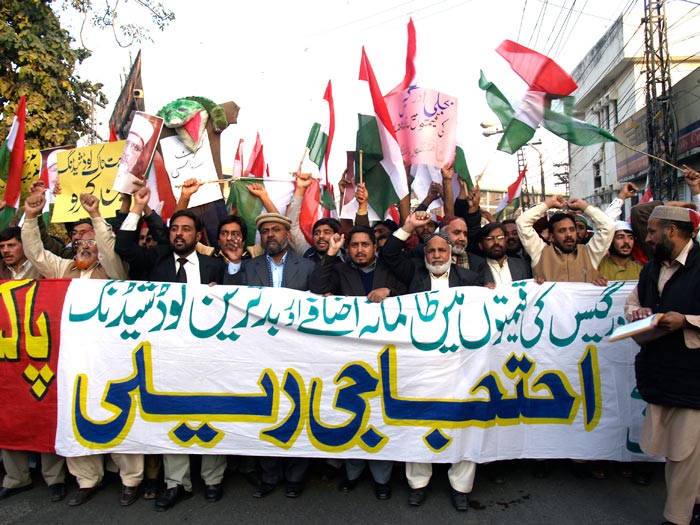 Irshad Ahmad Tahir said that the government was only concerned about saving itself and was focused on finding ways and means to attain this objective. He said that the country actually suffered from the leadership crisis and the failure of leadership at the top was basically responsible for the sorry state of affairs in every walk of life.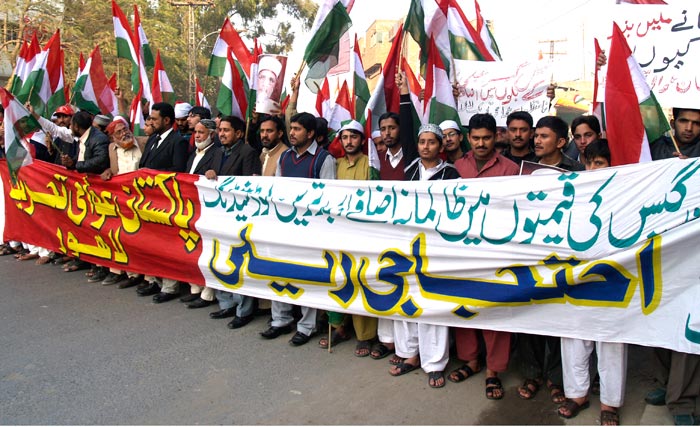 Irshad Tahir said that Parliament looked after the interests of only 2% of the power elite and did not have any kind of interest in the public issues. He said that the present electoral system would have to be sent packing because it had snatched from them their right to life. The life of the masses, he said, had paralysed in view of power and gas shortages.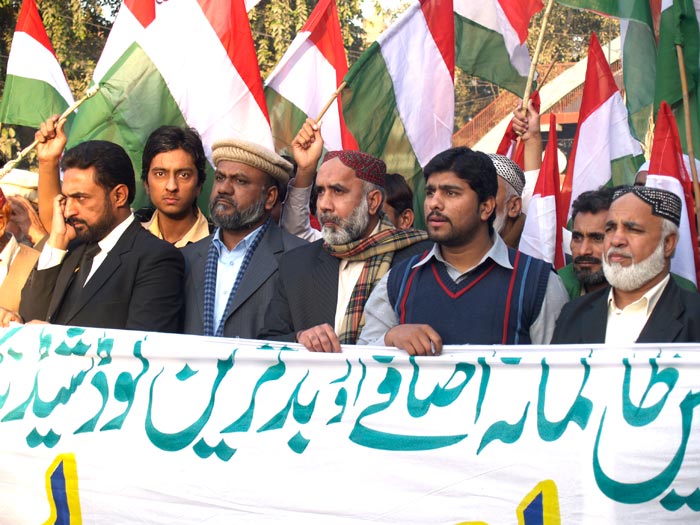 In his address to the demonstrators, PAT President of Lahore, Afzal Gujjar said that if the public anger exploded, it would sweep the rulers away. He said that the demonstration was a manifestation of the fact that the people were fed up with the status quo and wanted change in their lives. He said that there was need of sustained struggle to restore people's rights.