Milad feast 2012 gets underway at central secretariat of MQI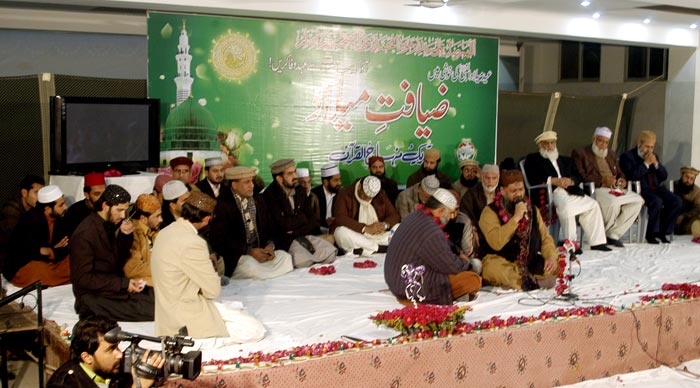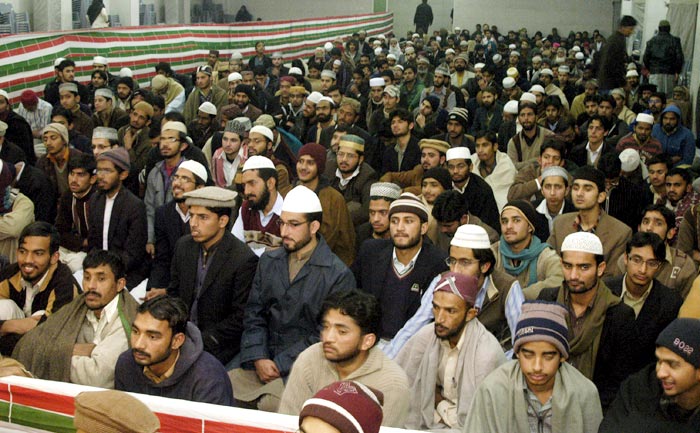 With the advent of the holy month of Rabi-ul-Awal, the Milad celebrations have begun with fanfare at the central secretariat of MQI. Under the slogan of "Come! Let us pledge to be loyal to the Holy Prophet (SAW)", MQI has arranged many programs to celebrate the occasion in a befitting manner. Like it has been the practice in the previous years, Milad feasts have got underway this year too.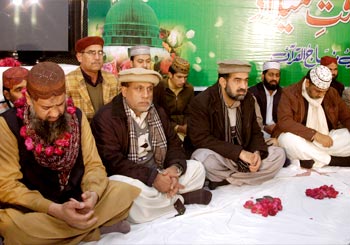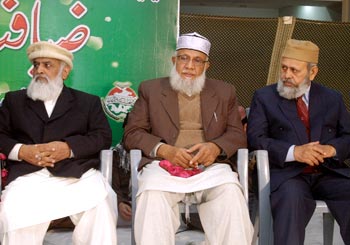 COSIS organized the first Milad feast on January 25, 2012. Dr Raheeq Abbasi, Secretary General of MQI, presided over the programme, whereas other participants who attended the function included Sheikh Zahid Fayyaz, Mufti Abdul Qayyum Hazarvi, Prof Muhammad Nawaz Zafar, G.M. Malik, Jawad Hamid, Mian Muhammad Abbas, Dr Asghar Javed Al-Azhari, and Allama Ghulam Murtaza. The teachers and the students of COSIS were also present on the occasion. A part of the venue was reserved for women who also participated in large numbers. A torch-bearing procession was also taken out after the evening prayers which passed through various streets of Model Town and culminated at Isha prayers. A large number of people attended the procession.