Prayer ceremony marks 61st birthday of Shaykh-ul-Islam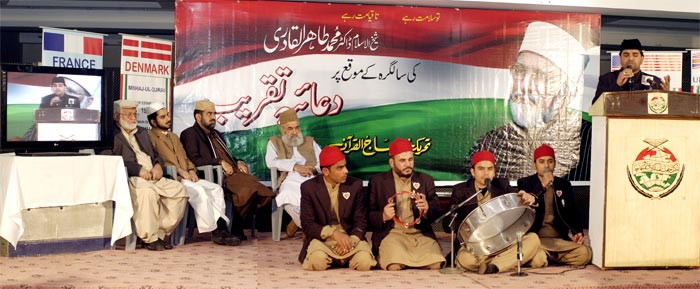 A special prayer ceremony was held on the intervening night of 18th and 19th of February to mark the 61st birthday of Shaykh-ul-Islam Dr Muhammad Tahir-ul-Qadri. The ceremony was organized under the banner of Directorate of Training and Dawa of MQI. Dr Raheeq Ahmad Abbasi, Secretary General of Minhaj-ul-Quran International, presided over the central programme of the Quaid Day. The distinguished participants included Sheikh Zahid Fayyaz, and other central leaders of MQI at provincial and central levels.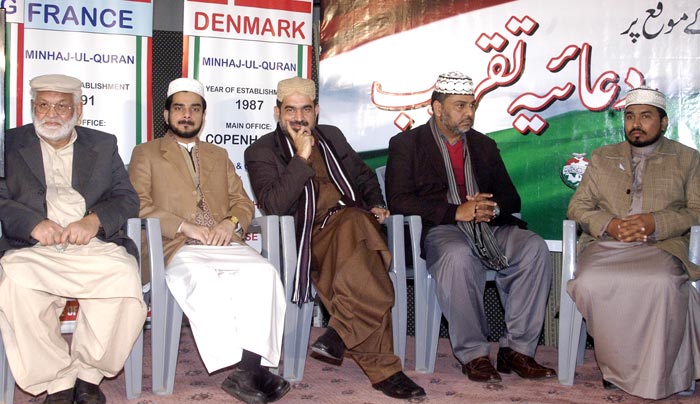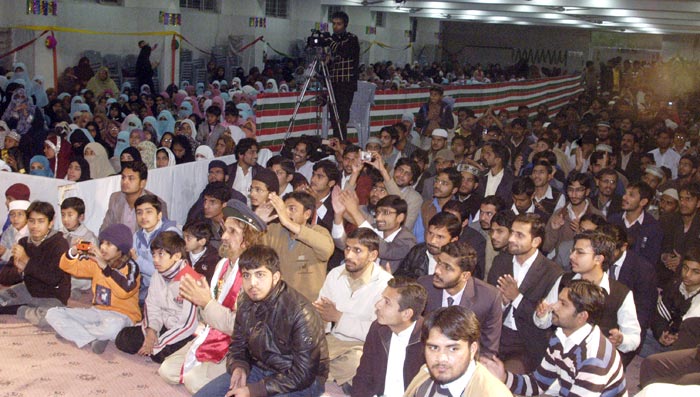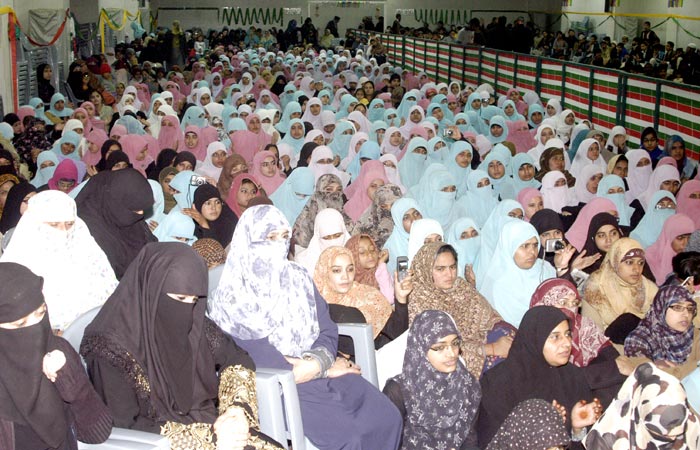 The proceedings of the prayer ceremony got underway with the recitation of the Holy Quran followed by Naat Khawani in which Bilali Brothers, Minhaj Naat Council, Anser Ali Qadri, Shakil Ahmad Tahir, Shahzad Brothers, Hassani Brothers, Hamdami Brothers and others took part. Allama Muhammad Sharif Kamalvi conducted the proceedings of the programme.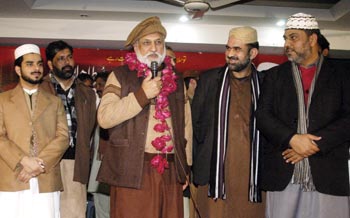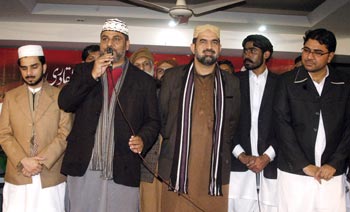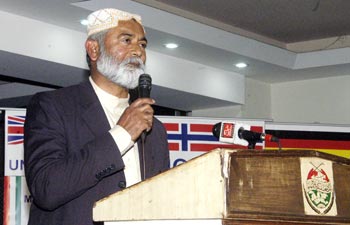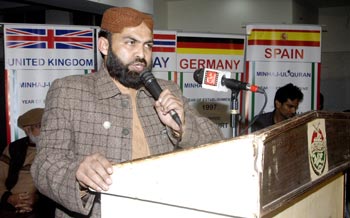 Special 'kalam' on the personality of Shaykh-ul-Islam and Tehreeki anthems were presented on the Quaid Day. Speaking to the participants, Dr Raheeq Abbasi said that the great leader of MQI had spent 31 years of his life in spreading the real teachings of Islam and the sampling planted by him had grown into a tree. He said that the workers of MQI would hold ceremonies for a week to pay tribute to Shaykh-ul-Islam's relentless struggle for the cause of peace, interfaith harmony and dialogue.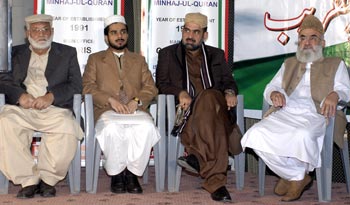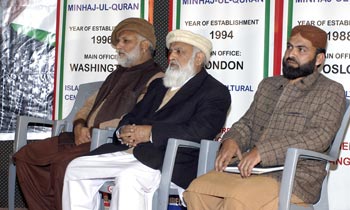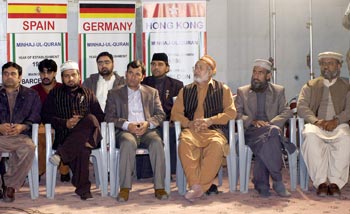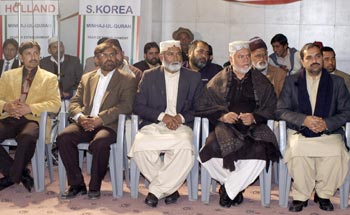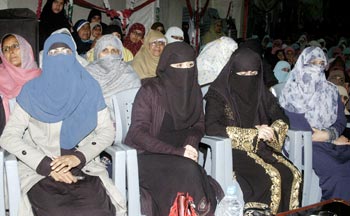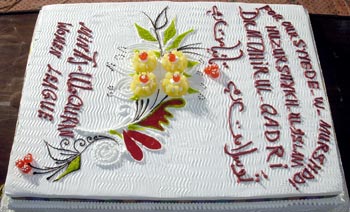 Dr Raheeq Abbasi said that Shaykh-ul-Islam's services for projection of real face of Islam in an increasingly skeptical world carve out a distinguished place for him in the world. He underlined the need of taking a leaf from the struggle of Shaykh-ul-Islam to move ahead. He said that the purpose of holding the prayer ceremony was to pray for good health and long life of Dr Muhammad Tahir-ul-Qadri. He said that the Quaid Day was an occasion to reiterate our pledge and commitment to the mission of Shaykh-ul-Islam and work even harder for the attainment of the objectives of peace and harmony in the world.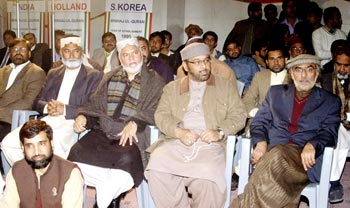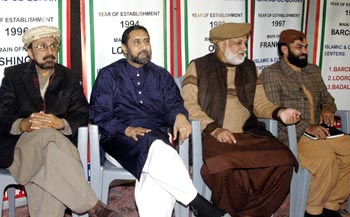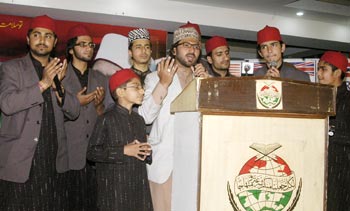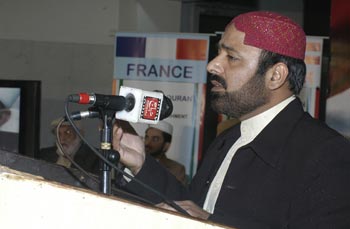 Five cakes of 61 pound each were cut in the ceremony. Dr Abbasi led a tearful prayer for the long life and good health of Shaykh-ul-Islam. The participants enjoyed sumptuous feast in addition to birthday cake.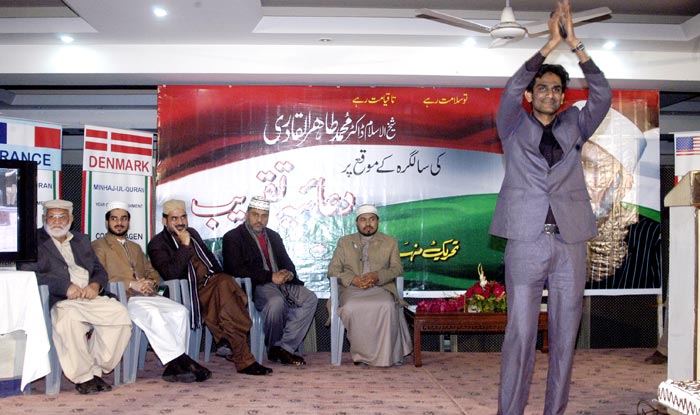 The hundreds of thousands of congratulatory messages were received from across the world on the official e-mail of GM Malik, Principal Secretary to Dr Muhammad Tahir-ul-Qadri. The birthday celebrations would continue for seven days. The workers of MQI exchanged greetings through text messages and telephone calls. They also paid glowing tribute to the social, educational, political, religious and welfare services of Shaykh-ul-Islam. Seminars on the life and work of Shaykh-ul-Islam were held in the Islamic Cultural Centres around the world.