Dr Tahir-ul-Qadri's message on Iqbal's death anniversary
Shaykh-ul-Islam Dr Muhammad Tahir-ul-Qadri has said that the ship of Pakistan was caught in unchartered waters with no direction in sight. He said that it was unfortunate that the people had started to question the very rationale of Pakistan, thanks to decades-old mismanagement, corruption, misrule and plunder of national resources.
In a message on the death anniversary of Allama Dr Muhammad Iqbal, Dr Muhammad Tahir-ul-Qadri said that serious threats were posed to Pakistan's territorial and ideological frontiers and it was a moment to pause and think.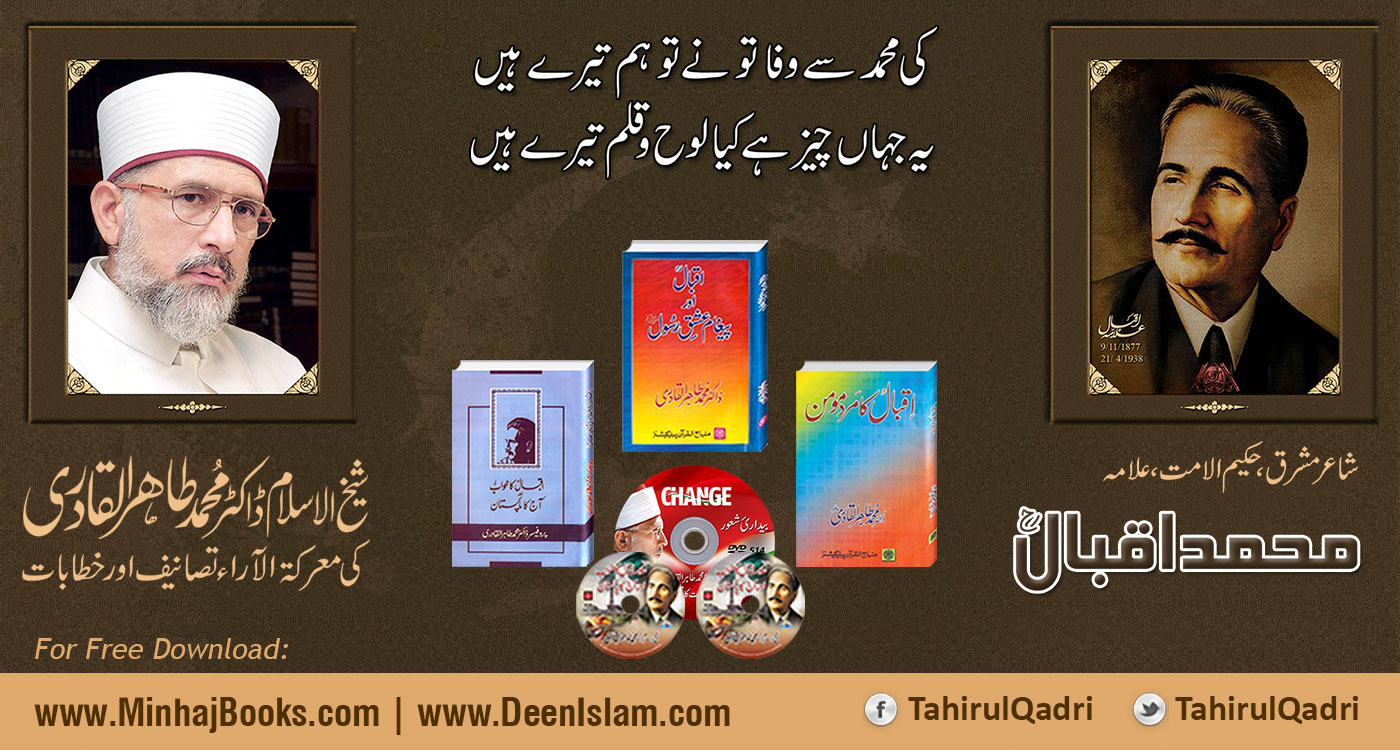 Dr Tahir-ul-Qadri said that had Pakistan been governed in accordance with aspirations of masses and in the light of teachings of the country's founding fathers, it would have emerged as leader in the South Asian region. He said that contrarily, Pakistan was at the weakest point in its history both politically as well as economically.
Dr Tahir-ul-Qadri said that nations faced such terminal challenges only when they broke with ideology of their founding fathers. He said that it was unfortunate that the teachings of Allama Iqbal had become alien in a country which was founded on his vision.
Dr Tahir-ul-Qadri said that people of Pakistan were lucky that they had enlightened, progressive and democratic leaders such as Quaid-e-Azam and Allama Muhammad Iqbal. He said that teachings of Pakistan's founding fathers could provide a shield against the forces of radicalism and militancy.