MWL protests against attack on Malala Yousufzai
The workers of Minhaj-ul-Quran Women League held a demonstration to protest against brutal attack on National Peace Prize winner Malala Yousafzai and her fellow students. They paid glowing tribute to the services of Malala, adding that she is a role model for the children of Pakistan.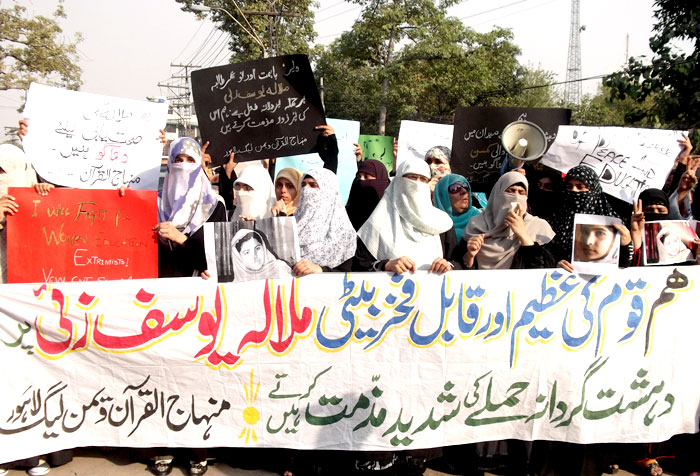 They were holding pictures of Malala and made a tearful prayer for her early recovery and that of her friends.
They said that despite heavy odds pitted against her and manifest challenges to her security, Malala Yousafzai took up the mission of spreading the light of knowledge at a time when radical and anti-development forces were up in arms against the security forces.
The protest demonstration was led by Ms Noshaba Zia, central Secretary General of MWL and Ms Irshad Iqbal, head of Lahore chapter. Speaking on the occasion, Mrs. Zia said that terrorism and extremism were formidable challenges to the state and society. She said that a handful of radical elements wanted to dictate their narrative and push the country into a blind alley of darkness, which was manifest from assassination attempt on innocent young girls including national hero Malala Yousafzai.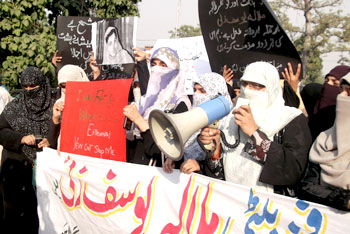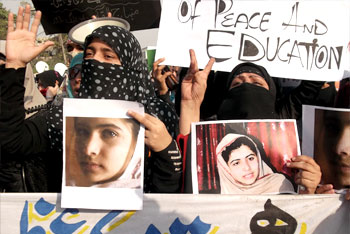 Mrs. Noshaba Zia said that every girl of this country needed to take a leaf from the book of Malala and become a role model for others. She said that the way young girl stood up for the cause of education and enlightenment was praiseworthy and spoke of her immense talent and God-gifted qualities of head and heart.
Mrs Zia said that extremism was a deep rooted challenge, which should be taken head on. She particularly mentioned the historic 600 page Edit of Shaykh-ul-Islam Dr Muhammad Tahir-ul-Qadri against terrorism and extremism and added that it offered practical guidance at the intellectual level.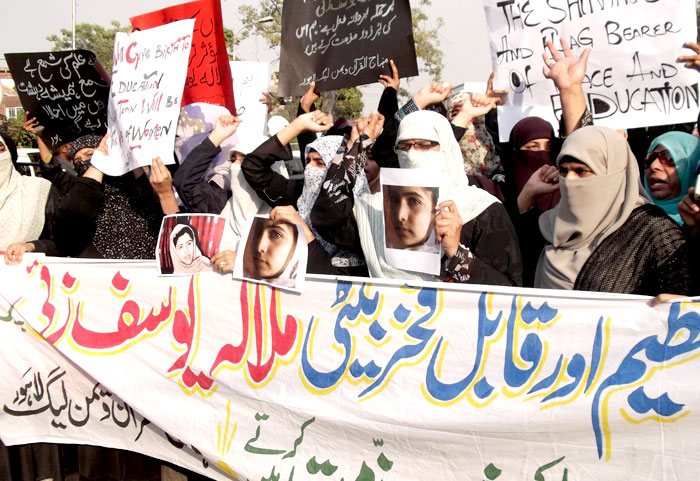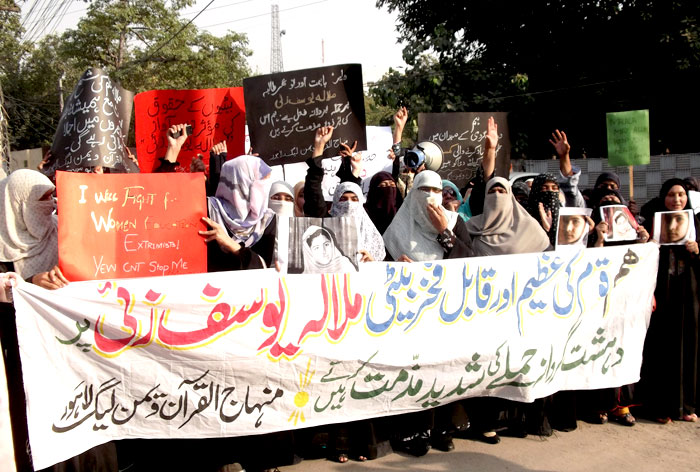 Online Media Coverage
Related Links
Source : http://www.minhaj.org/english/cid/5915/Print-Media-Coverage-of-Minhaj-ul-Quran-on-11-10-2012.html