Lahore rally to revive memories of grand public reception & Long March: Dr Hussain Mohi-ud-Din Qadri
MQI President Dr Hussain Mohi-ud-Din Qadri has said that the worst ever price hike, lawlessness, unemployment and corruption can only be eliminated through a revolution as all other options have sufficiently been exhausted. He said that Dr Tahir-ul-Qadri was the only ray of hope to the millions of people who were disappointed with the system. He said that time was not far when Dr Tahir-ul-Qadri would lead the march for peaceful, democratic change and the status quo would be broken. He said that Lahore would witness a historic rally on December 29 against price hike, terrorism, and unemployment. He said that it was time to play our role to bring about change as patriotic Pakistanis because any procrastination or inaction would further allow enemies of Pakistan to undermine its foundations.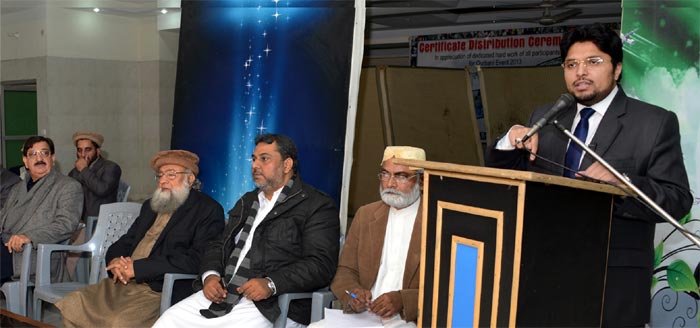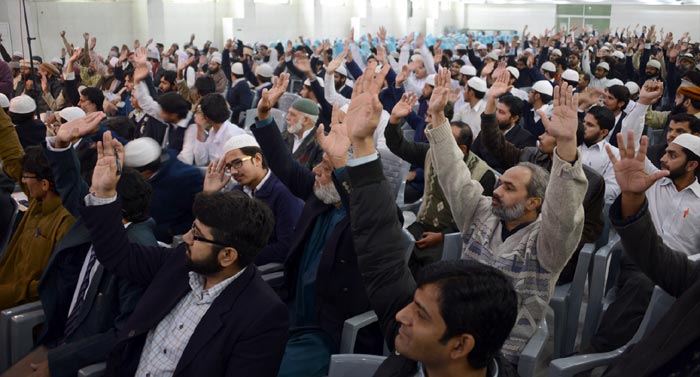 Dr Hussain Mohi-ud-Din Qadri made these remarks while addressing a seminar in the central secretariat of MQI yesterday. PAT President Sheikh Zahid Fayyaz, Secretary General Khurram Nawaz Gandapur, Faiz-ur-Rehman Durrani, and Ahmad Nawaz Anjum were also present on the occasion.
Dr Hussain said that the corrupt ruling group had disappointed the nation with their performance, adding that they did not have any credible policy to steer the country out of multiple crises. He said that this privileged lot was more interested in taking care of their own interests than resolving the problems of the people. He said that apprehensions Dr Tahir-ul-Qadri expressed about elections proved true afterwards and now every Pakistani was convinced of the veracity of the viewpoint of Dr Qadri. He said that the upcoming rally on 29th of December in Lahore would revive the memories of grand public reception accorded to Dr Qadri on December 22 last year and the Islamabad Long March. He asked the workers of PAT to urge people to take part in the rally and not watch its proceedings on their TV screens.
Dr Hussain Mohi-ud-Din Qadri said that the situation was going from bad to worse by the day and the rule elite was complacent, not knowing what to do to reverse the downward steep fall of the nation. He said that it was about time the people jettisoned inaction and played their role to bring about a change in the country. He said that caravan of Dr Tahir-ul-Qadri was ready for a take-off. He asked the workers to work hard day in and day out to make the rally a resounding success.