The Nation: PAT condemns Bilawal remarks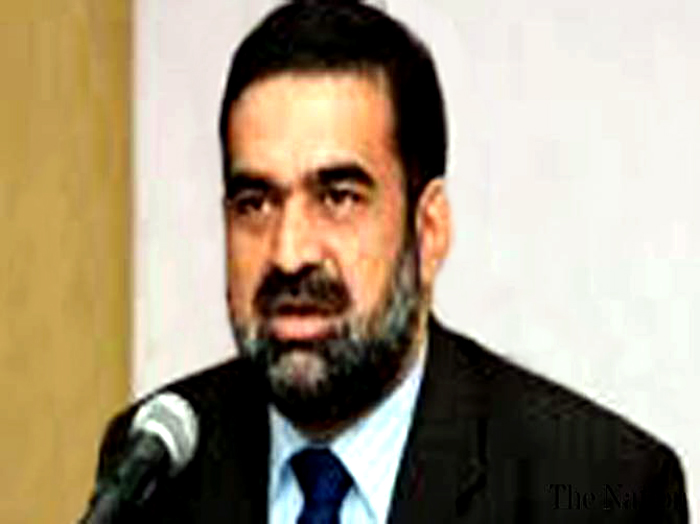 ISLAMABAD - Using bad language for Pakistan Awami Tehrik (PAT) Chief Dr Tahir-ul-Qadri by a newborn politician is just like spitting on the moon and he is damaging his own face in a struggle to spit on Qadri's face. President PAT Dr Raheeq Abbasi stated this while addressing a news conference here at D-Chowk on Thursday.
Dr Raheeq Abbasi, while pointing out Chairman PPP Bilawal Zardari's recent remarks about PAT chief, condemned him in strong words and said that nobody could deny reality like Dr Tahir-ul-Qadri.
He said that Bilawal's own name was a fake. He also named Bilawal as Tweet Baby and said that if he had the courage then he should come forward and reject the agenda of PAT chief.
Dr Raheeq Abbassi said that silence of Prime Minister Nawaz Sharif and Defence Minister Khwaja Asif on the issue of Indian attacks at the Line of Contro (LoC) was meaningful.
He also pointed out a youth killed by the guards of former PM Yousuf Raza Gillani's son and said that this was a very sad incident and the worst ever act of cruelty done by a representative of elite of Pakistan. "The criminals of this incident must be punished for their crime as soon as possible," he added.
While reminding again that PAT had decided to hold a rally in Faisalabad, he said that public meeting in the city would end the remaining ego of the so-called lions.
"When the public protested against the govt's atrocities, it immediately called the joint session of parliament but now when the India is making attacks at borders, they did not even bother to issue a strong condemnation's statement against the killings of innocent citizens by the neighbouring country," he added.
Source: www.nation.com.pk
Source : http://nation.com.pk/islamabad/10-Oct-2014/pat-condemns-bilawal-remarks