Whole Muslim world grieved over Mina tragedy: Dr Tahir-ul-Qadri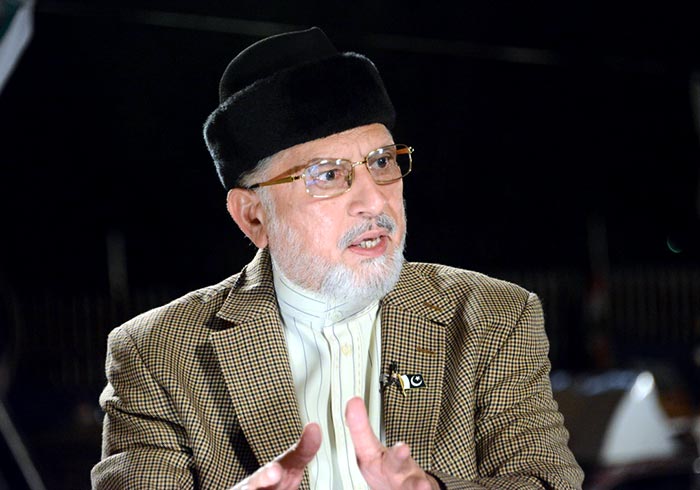 PAT Chairman Dr Tahir-ul-Qadri has expressed his deep sense of grief and sorrow over the heart-wrenching incident of a stampede in Mina, Saudi Arabia. He said that martyrdom of hundreds of pilgrims has saddened the whole Muslim world. He extended his heart-felt condolences to the bereaved families of those who were martyred in the stampede. He also prayed to Allah Almighty to rest the departed souls in eternal peace and enable the injured to have speedy recovery.
In his message to the workers and the people of Pakistan on the occasion of Eid-ul-Azha, Dr Tahir-ul-Qadri said that the whole Islamic world is victim of terrorism at the moment. He said that every member of the Muslim community will have to rise up and fight the mischief of Khawarij. He said that Operation Zarb-e-Ilm is urgently required to eradicate terrorism and extremism from the country. He said that it is the responsibility of the youth to spread the Islamic message of brotherhood, peace and love in the world. He said that a handful of misguided elements are misinterpreting the teachings of Islam for their nefarious designs. 'Such elements need to be exposed and truth be laid bare before the people,' he said.
Condemning the terrorist incident in a Mosque in Yemen on the occasion of Eid prayers in the strongest possible words, Dr Tahir-ul-Qadri said that those who took lives of innocent people inside Mosque on the day of the Eid are the worst beast in the universe and that they have nothing to do with humanity leave alone any religion. He lso condemned a bomb blast in a market in Nigeria.
The PAT Chairman appealed to the people to celebrate Eid-ul-Azha with utmost simplicity in view of martyrdom of pilgrims in Mina, terrorist incident in Peshawar. He asked them to make special prayers for promotion of peace, love and brotherhood in the world.