Ramzan a month of peace, patience & sacrifice: Dr Tahir-ul-Qadri
I congratulate the whole Muslim community around the world and people of Pakistan on the advent of the holy month of #Ramadan

— Dr Tahir-ul-Qadri (@TahirulQadri) June 6, 2016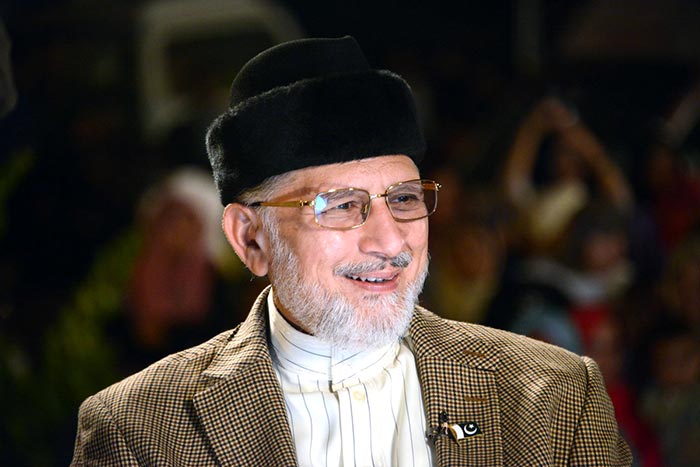 Chairman PAT Dr Muhammad Tahir-ul-Qadri greeted Muslims around the world and the people of Pakistan on the advent of holy month of Ramzan. In his felicitation message, he said that the holy month demands of us to demonstrate love, piety, patience and perseverance. He said that every believer should welcome the start of Ramzan fervently, adding that the Muslim Ummah should use this opportunity afforded by Ramzan to strengthen their bond with Allah and seek penance for their mistakes and sins.
Dr Qadri said that Ramzan is the month of promotion of Islamic brotherhood and spread of Islamic values and culture. He said that this holy month strings the Muslims in the thread of unity and togetherness. He said that Ramzan is the month in which the holy Quran was revealed and for the people of Pakistan, this month is doubly important because their motherland, Pakistan, came into being in it.
Dr Tahir-ul-Qadri asked the Pakistanis to pray for peace, progress and prosperity of Pakistan during the holy month. He asked the traders and shopkeepers to become deserving of Allah's blessings by shunning the practice of profiteering and over-charging. He said that there should be no load shedding during 'Sehr and Iftar'. Because Ramzan has come in the summer season. He said that merely announcements are not enough. They should be implemented too.