Why is government afraid of democratic protest of Opposition? Dr Tahir-ul-Qadri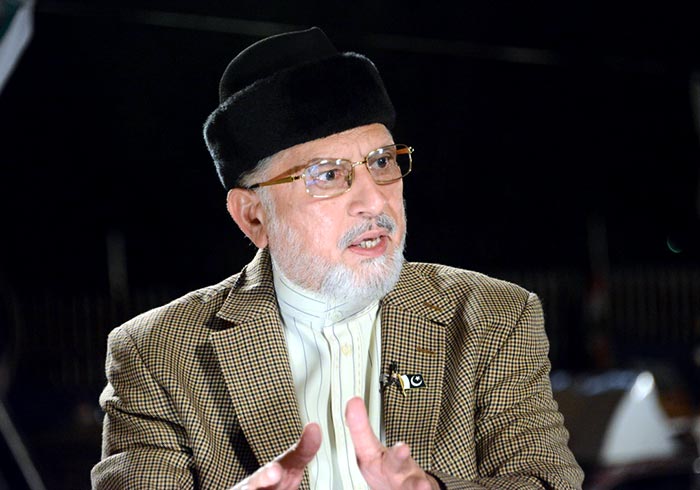 PAT Chairman Dr Muhammad Tahir-ul-Qadri has said that Prime Minister failed to answer questions regarding the Model Town tragedy, Panama leaks and anti-national security measures. He said that the nation would not let the failed and corrupt government take refuge behind the Kashmir issue. He said that the Kashmiris alone are rendering the exemplary sacrifices for their right to self-determination. He asked the Nawaz government to give an account of its steps it took during the last three years of its rule to project the cause of the Kashmiris except lip service. He said that unless the Kashmir dispute is resolved in accordance with the UN resolutions, durable peace would not be established in the region.
Dr Tahir-ul-Qadri expressed these views while talking to the party office bearers of the overseas chapter yesterday. Basharat Aziz Jaspal, Fayyaz Warraich, Ali Abbas Bukhari, Sajid Mahmood Bhatti and others were present on the occasion. He said that while the terrorists roam around freely, the government has tasked the agencies working under it to keep an eye on the movement of its political opponents. He asked as to why the Nawaz government is afraid of the democratic protest of the opposition. He said that the nation wants to know that there is an enmity between Pakistan and India, how come there is friendship between the prime ministers of the two countries and why is it that the Indians continue to come and go to the factories of the rulers on multiple visas? He said that he would soon release to the media the list of remaining Indians working in Pakistan.