Verdict in Model Town case to lay foundation of new Pakistan: Dr Tahir-ul-Qadri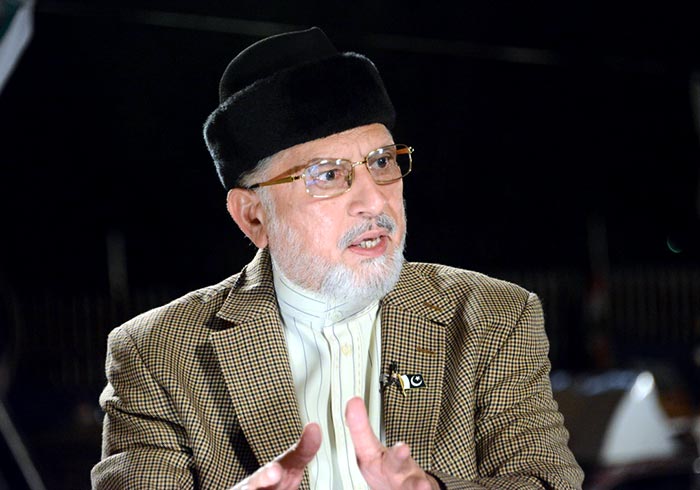 PAT Chairman Dr Muhammad Tahir-ul-Qadri reached London from Saudi Arabia yesterday after performance of Umrah. The local office bearers and the workers of the party received him at the airport.
Talking to the workers, Dr Tahir-ul-Qadri said that the decision in the Model Town case will become the basis of new Pakistan. He said that the official resources and machinery are the hurdle in the way of dispensation of justice in the Model Town case. He said that the present rulers are responsible for the Model Town tragedy. He said that we have submitted heaps of evidence in the antiterrorism court and now await justice.
Dr Qadri said that the traders cum rulers buy all those who they consider as threat to them and it is for this reason that the system of oppression has taken deep roots. He said that democracy has taken the shape of a system to buy and sell loyalties and the corridors of power have become stock markets where deals are struck and profits made.
The PAT Chairman said that the workers of the party rendered remarkable sacrifices for change in the oppressive system. He said that these sacrifices will not go in vain, adding that the system will change and the oppressors will have to give answers for their excesses. He said that he is on record as having stated seven months ago that the proof of burden lies on those who accepted the ownership of the London properties in front of the whole nation. He said that there are enough proofs that the corrupt characters involved in the Panama leaks can be punished several times. He said that the ruling family comes with a new story on every hearing. He said that when the institutions are weak and the mafias are stronger, then it is easy to throw dust in the eyes of the people and the law.
Meanwhile, Dr Tahir-ul-Qadri expressed his deep sense of grief and sorrow on the loss of precious lives in an accident between a rickshaw and a train in Lodhran. He offered his deepest condolences to the parents whose children lost their lives in the fatal accident. He said that the government departments have become killer due to rampant corruption and incompetence.
Dr Qadri also condemned the torturing of the child maid Tayyiba and said that society is insensitive and institutions are ineffective, adding that otherwise no one would have dared oppressed the daughter of the poor household. He said that when it comes to punishing the powerful, even the simplest of the cases get complicated.