Rulers have money for metro buses but not for farmers: Dr Tahir-ul-Qadri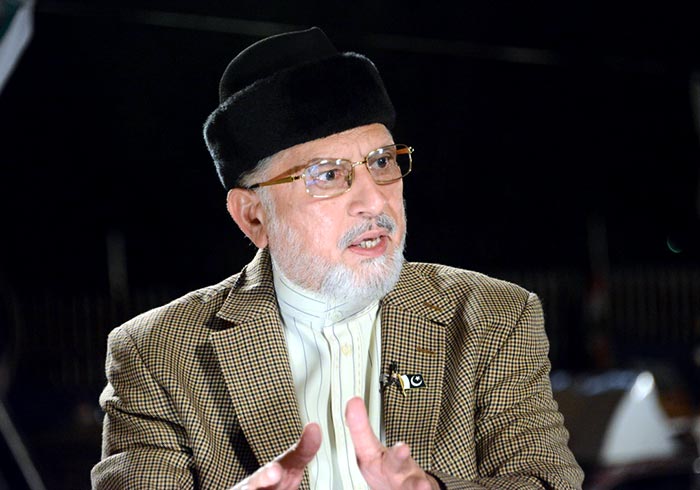 PAT Chairman Dr Muhammad Tahir-ul-Qadri has said that the government has the money to subsidize the metro bus service but no money for the farmers. He warned that if the fields were rendered deserted, then the farmers will be force to plough up the palaces of the rulers. He asked as to why those who sing the praises of Indian PM Modi not give facilities to farmers like he did. He said that raising the prices of the fertilizers means to push half of the farming community to starvation. He said that the drama of giving subsidy to the farmers was enacted to hoodwink them at the time of the local bodies elections.
Dr Tahir-ul-Qadri made these remarks while talking to the office bearers of PAT Farmers Wing on telephone. He said that the anti-farmer rulers have billions of rupees for constructing roads and bridges but start talking of financial constraints when it comes to helping the beleaguered farmers who have been hit hard by the government policies already. He said that weakening of agriculture sector means weakening of Pakistan's economy to an irreparable extent. He said that even onions, tomato and other things are being imported due to anti-farmer policies of the Nawaz government.
The PAT Chairman said that a country that has been exporting cotton to the rest of the world had to import it to meet its domestic needs for the first time in last 20 years. He said that market of rice has already been snatched from us, adding that if the current agriculture policies persist, there is a fear that the country may have to import wheat. He said that if farmers were pushed against the wall, then the mills will also stop producing stuff and hustle and bustle of the markets will also end.
He said that since the time current rulers have come to the country after ending their self-imposed exile, they have been taking revenge on the workers, teachers, students, farmers, doctors and clerks. He demanded that farmers should be given subsidy. He directed the PAT office bearers to show solidarity with the farmers. He said that it is not just the problem of farmers alone but of the poor nation that looks to the farmers for their sustenance.