Rulers want to close military courts: Dr Tahir-ul-Qadri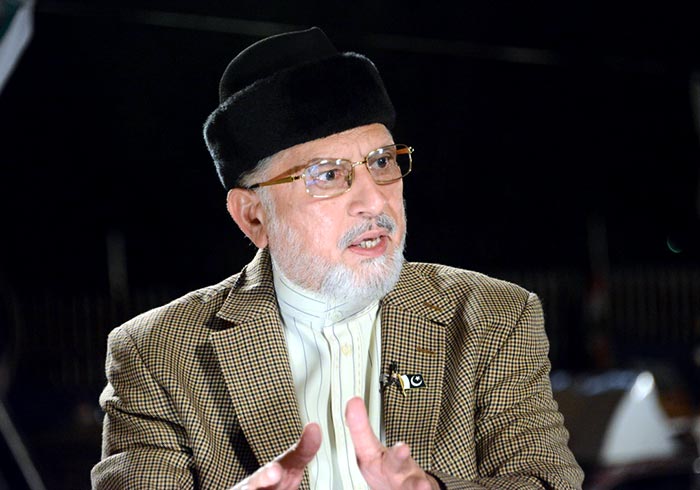 PAT Chairman Dr Muhammad Tahir-ul-Qadri has said that the purpose of consultation on the military courts is to close them. He said that statements against the military courts are not coming naturally but being made to be passed because rulers do not like any steps that challenge them their political and economic might. He said that declared supporters of extremists are part of the Punjab cabinet, asking as to why no action is taken against them?
Dr Tahir-ul-Qadri made these remarks while talking to the members of the central Core Committee on phone yesterday. He said that the rulers controlled the pace and performance of these courts by retaining in their hands the remote control of sending cases to them, adding that the terrorists were shown a way out by including sun-set clause of two years and now these courts have been closed. He said that the rulers are corruption and anti-corruption themselves. He said there is no one to challenge their fascist rule and democracy has transformed into an arrangement of loot and plunder.
The PAT Chairman said that all institutions including Parliament play second fiddle to the rulers. He said when we challenged the rulers and their anti-people policies, the state's might was unleashed on us killing 14 of innocent workers. He said that it has been two years since the Model Town tragedy but justice is still awaited. He said that had institutions responsible for justice acted independently, justice would have been delivered in the Model Town case by now. He however added in the same breath that the struggle for justice and rights continues unabated. He said that characters involved in the Panama leaks will be held accountable in the Model Town case.
Dr Qadri said that the presence of the military courts scared the hell out of the terrorists and their patrons. He said that closure of these courts after ineffective implementation of NAP has ended the remainder of the fear in the hearts of terrorists. He said that treatment meted out to the NAP by the government can be seen in the report of the Quetta Judicial Commission report authored by Justice Qazi Faez Isa. He said what to speak of implementing the recommendations of the report, the government has rather made fun of it by putting it media trial. He asked if the rulers are above the law and morality. He said that our struggle is against this oppressive and undemocratic system, adding that as long as this continues to stay in vogue, our problems would not go away.