Efforts afoot to defame Dr Tahir-ul-Qadri: Khurram Nawaz Gandapur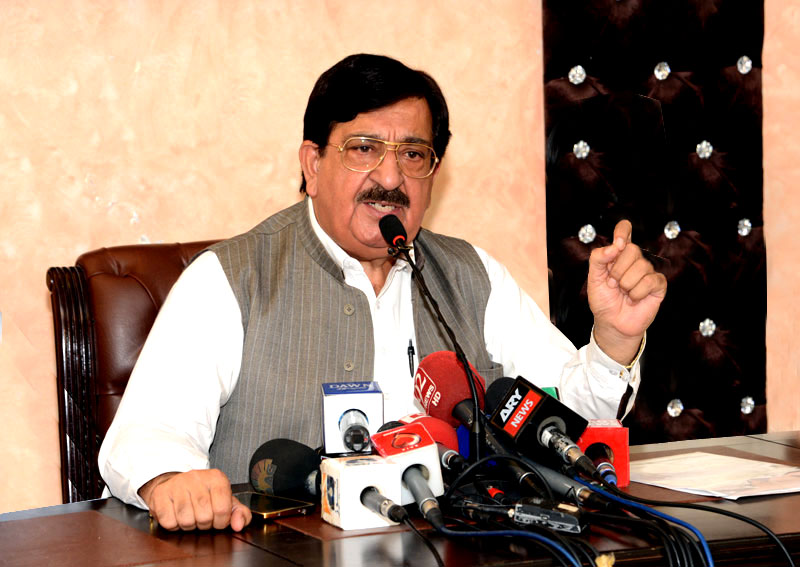 PAT Secretary General Khurram Nawaz Gandapur has said that no power can use Dr Tahir-ul-Qadri or make him budge an inch from his mission of Qisas. He said that had we been delivered justice, we would not be protesting now. He said that we are demanding justice and the biggest hurdle in the way of this mission is the killer government of Punjab. He said that those who shot at 100 people on June 17, 2014, can stoop to any level. He said that we will not be browbeaten into submission. He said that the rulers have opened the coffers of wealth to defame Dr Tahir-ul-Qadri.
The PAT Secretary General asked the government to tender its resignation before December 31. He said that after the Najfi report became public, the killers should have been ashamed of themselves. He said that the chief executive of 100 million people was found to be involved in killing the innocent people of his own province. He said that the status of Najfi Commission report is that of a judicial verdict.
Khurram Nawaz Gandapur said that the rulers do not believe in any moral and legal values. He said that we also know that these rulers will not be straightened that easily. He said that after the Najfi Commission report, new facts have come to fore and in view of these, a fresh investigation has become inevitable. He said that resignation of the rulers is necessary to let the neutral investigation be conducted into the massacre. Otherwise, they will be able to get a clean chit from this JIT as well as they got from other JITs that consisted of yes men. He said that all opposition parties are on the same page on the issue of justice for Model Town tragedy.