Parliament failed in resolving basic issues of people: Dr Hussain Mohi-ud-Din Qadri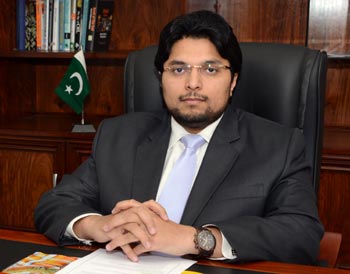 MQI President Dr Hussain Mohi-ud-Din Qadri has reached Islamabad on a tour of the capital where he will address the workers and hold various meetings. He will also address a seminar in Mianwali on Feb 11. PAT Secretary General Khurram Nawaz Gandapur and other senior office holders are also with him during his visit.
Before his departure, Dr Hussain Mohi-ud-Din Qadri spoke to media and threw light on various economic, educational and health related problems facing the people. He said that the successive governments failed to resolve the issues of the people. He said that despite passage of seven decades since independence, the people of Pakistan are suffering from the fundamental problems and lack of availability of basic facilities.
Dr Hussain said that 80% of the people do not have access to clean drinking water. He said that the process of getting justice is long drawn out and the judges are worried on the high costs involved in terms of time in dispensation of justice. He said that the role which Parliament was required to play in terms of legislation is til missing and it is the people who are paying the heavy cost of this negligence.
The MQI President lamented that the situation of the country was not as bad soon after establishment of the country as it is now. He said that newly created state of Pakistan was no doubt poor country but it was not dependent on others, adding that today's Pakistan has been getting bogged down in the marsh of debts and loans.
Dr Hussain said that democracy with its responsibilities and rights is the best system in the world. He said that those who use democracy to get into power have forgotten their duties. He said that the people of Pakistan can set the direction of the governments, adding that they should not remain silent spectators on corruption and criminality committed by the governments. He said that if the people do not speak for their own rights, no one will.