MQI rolls out list of 532 published works of Dr Tahir-ul-Qadri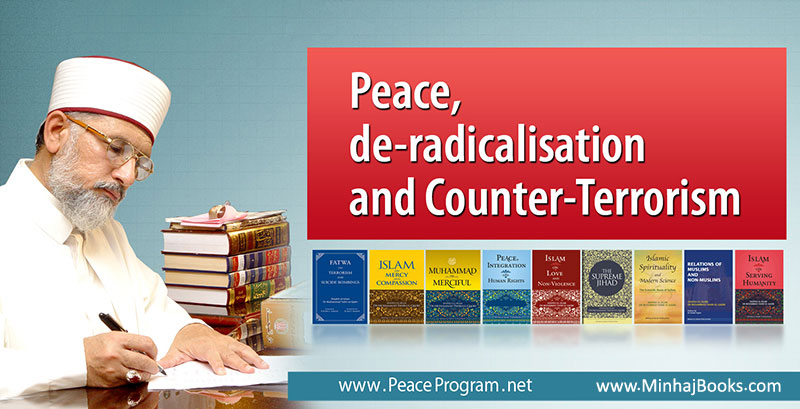 Farid-e-Millat Research Institute (FMRi) has issued a complete list of the published works of Shaykh-ul-Islam Dr Muhammad Tahir-ul-Qadri on the occasion of his 67th birth anniversary. The total number of books that are at different phases of printing is over 1000. Seminars and conference on the subject of 'Protector of Islam & humanity' will be held both inside and outside Pakistan on Shaykh-ul-Islam's birthday. It is pertinent to mention here that the books authored by Dr Tahir-ul-Qadri cover multiple subjects including politics, economics, religion, spiritualism, ideology, sociology, and law etc.
Director FMRi Muhammad Farooq Rana issued the list of the books. Speaking on the occasion he said that the historical works written by Dr Qadri are quenching thirst of the people both in East and West. He said that scholarly, research work of Shaykh-ul-Islam has played a lead role in promoting peace and influencing the thought of youth. He said that the anti-Islam forces tried to lump Islam with terrorism and thus mislead the youth but it was Shaykh-ul-Islam who proved through laborious scholarly efforts that there was no connection of Islam with terrorism as Islam is a religion of peace and love. In this way, he showed the people in general and the youth in particular peaceful face of Islam and strengthened their bond with the religion.
Muhammad Farooq Rana said that Shaykh-ul-Islam has generated research material on Islam in such a huge quantity that no one can mislead the youth now. He informed that Dr Qadri has authored 28 books on the Quranic sciences that include Irfan-ul-Quran; 33 books on Hadith sciences; 7 books on comparative religion and finality of prophethood; 23 books on spiritualism; 15 books on 'wazaif'; 10 books on economics; 46 books on ideology and thoughts; 11 books on the constitutional and legal issues; 6 works on Islam and science; 17 books on rejection of violence and promotion of love and peace; 7 books on human rights; and 11 books on Islamic teachings and all of these works have been published.
Farooq Rana further informed that Shaykh-ul-Islam has written 76 books on the Quran, Hadith and Sira in English language. The published works also include books in Arabic. The magnum opus written by Dr Qadri is his famed Fatwa against terrorism and suicide bombing that has been translated in different languages such as Arabic, English, Norwegian, French, Indonesian, Hindi and Sindhi. After Irfan-ul-Quran, Fatwa against terrorism has won global acclaim. After publication of Fatwa, the mouths of those who tried to connect Islam with terrorism were shut permanently. Dr Qadri also designed Islamic curriculum on counter-terrorism and promotion of peace which is based on 46 books.
Director Research further told that Shaykh-ul-Islam wrote 'Muqaddima Sira al-Rasul (PBUH) consisting of two volumes, which is the first effort of last 1000 years.
Meanwhile, GM Malik, Director Foreign Affairs MQI, said that birthday celebrations will be held on Feb 16, 17, 18 and 19 in Holland, Manchester, Paris, and Barcelona respectively. He said that the biggest of the ceremony will take place in Pakistan on Feb 19.