Child abuse cases increasing in society: Dr Hassan Mohi-ud-Din Qadri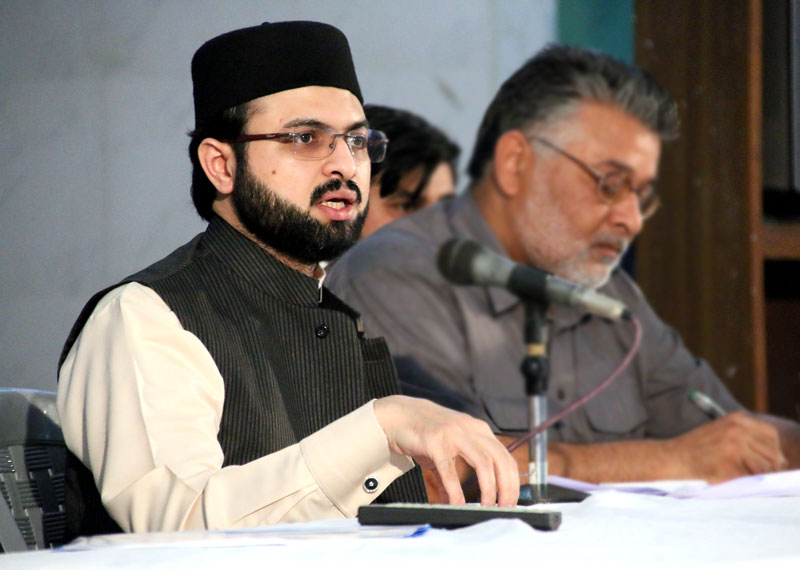 Dr Hassan Mohi-ud-Din Qadri, Chairman of the MQI Supreme Council, has said that the incidents involving abuse of the children have increased instead of decreasing. He said that it shows that organized groups are involved in such heinous crimes and that they have the patronage of the powerful people. He said that the rulers have not learnt any lessons from the child molestation cases in Kasur and their increasing number is a proof that the writ of the government has been undermined. He strongly condemned the incidents of abuse of children in Faisalabad and Jaranwala and demanded that all such elements involved in these horrible incidents should be arrested immediately and meted out exemplary punishment.
Dr Hassan Mohi-ud-Din Qadri stated this while addressing an organizational meeting of Minhaj-ul-Quran Ulama Council yesterday. He said that shunning sin and adopting the path of piety is responsibility of every Muslim, urging the people to play their role to purge the society of the evils and extend a full help to the state agencies in this regard. He said that if the government departments fail to perform their responsibilities, they should be proceeded against under the law. He said that the people cannot be left at the mercy of criminals and their patrons.
The Chairman of the Supreme Council lauded the British judge who quoted the Islamic teachings on peace while handing down a guilty verdict to the accused involved in metro bombing and said that what the honorable judge stated is the truth. He said that Islam does not allow the taking of life of a person unjustly. He said that Islam has equated the killing of an innocent with the killing of an entire humanity.
Dr Hassan said that Dr Tahir-ul-Qadri led a sustained struggle to project the Islamic message of peace and love in the world and his efforts have borne wonderful results. He said that there was a time when Osama bin Laden was taught in the American universities, adding that now the counter-terrorism narrative designed and authored by Dr Tahir-ul-Qadri is also being taught there, which is a huge achievement. He said that there is no doubt about the fact that the Holy Quran is the Book of peace and love and this Divine Book is against barbarism, terrorism, and militancy of all hues and colours.