Helping the needy among prime objectives of Ramadan: Dr Tahir-ul-Qadri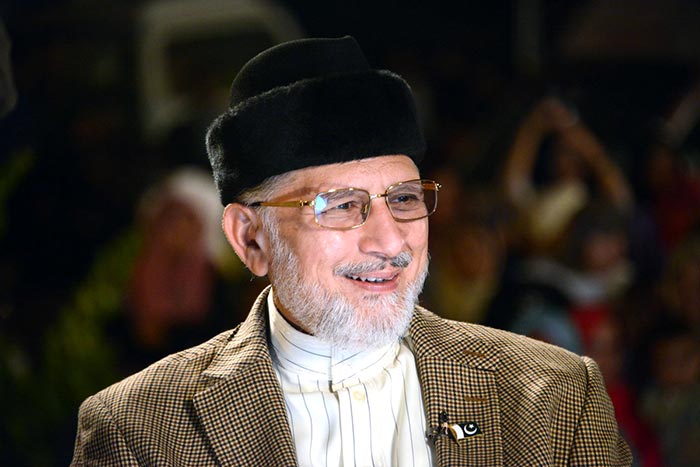 Blessed are those who get the opportunity to fast during the holy month of Ramadan. The holy month imparts a lesson of piety, sacrifice, purification of self and penance. The way environment changes with the arrival of spring, in the same way the surroundings wear a festive look when Ramadan arrives and the Muslim societies become disciplined. The holy month has started and we have to determine how we want to benefit from this divine blessing as much as we can.
Shaykh-ul-Islam Dr Muhammad Tahir-ul-Qadri made these remarks on the advent of the holy month of Ramadan. He said that service of humanity enjoys a central place in the Islamic teachings. He said that the purpose of Islamic socio-economic system is to offer such opportunities to the disadvantaged sections of society as enable them to live honorably in an Islamic polity. He said that Islam taught its followers about meting out excellent treatment towards the poor and the destitute. He said that when the Holy Prophet (peace and blessings be upon him) would see the poor in pain, he would not be satisfied till their problems were taken care of.
Dr Tahir-ul-Qadri said that the economic system of Islam is geared towards creating a welfare society where the members have access to basic necessities of life without any discrimination. He said that Islam prefers collective interests to the individual ones and does not allow any single person to monopolize at the cost of the interests of others, adding that the national interests belong to everyone. He said that the month of Ramadan is the time of sharing happiness and grief and making an effort to provide comfort to the poor and the needy through provision of assistance is one of the objectives of Ramadan.
Dr Qadri said that waging a struggle for elimination of terrorism, lawlessness, poverty and hunger is in line with the spirit of the holy month. He said that the fasting is the best means of purification of one's self provided one fulfills its demands. He said that Ramadan is the best month to understand the Islamic concept of faith, sacrifice and benevolence.