September 6 shows unbreakable bond between people & armed forces: Dr Tahir-ul-Qadri
Pakistan armed forces have payed endless sacrifices in safeguarding our geographical boundaries, fighting terrorism and securing state's sovereignty. Whole nation pays tribute to them and honor their sacrifices for the motherland.
#ہمیں_پیار_ہے_پاکستان_سے

— Dr Tahir-ul-Qadri (@TahirulQadri) September 5, 2018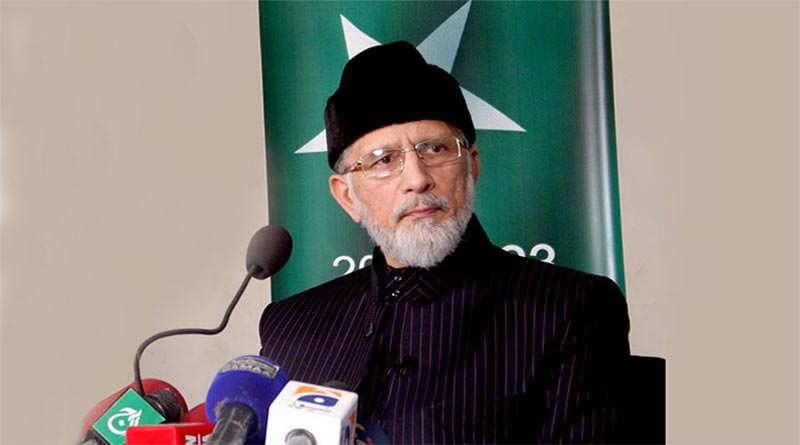 PAT Chairman Dr Muhammad Tahir-ul-Qadri has said that the 6th of September is a milestone in the military history of our country. It is the day when the people and the armed forces got together to defend the territorial integrity and honour of the country and demonstrated a sense of purpose and national unity to successfully thwart off the Indian act of aggression. The war of 1965 was a shared struggle of our armed forces and the people of Pakistan which serves as a beacon of light for the succeeding generations.
Dr Tahir-ul-Qadri said that the National Defence Day is representation of our collective aspiration to live a dignified life. It is also a sign that the nation is not forgetful of the sacred duty of defending the motherland against any act of aggression. He said that our brave armed forces chronicled glorious chapters of bravery to the annals of history and thus left worthy examples of emulation. He said that no other nation has rendered as many sacrifices in the war on terrorism as Pakistan. He said that time has proven that the armed forces of Pakistan have the capability, drive and professionalism to face any conventional or non-conventional threat to our security. He said that the 6th of September is a day to reiterate our resolve to continue to safeguard our independence as a free nation.
The PAT Chairman said that it is about time that the world community recognized Pakistan's massively important role in significantly eliminating the threat of terrorism and thousands of life rendered in the process. He said that our brave armed forces rose to every challenge in the past and the nation is confident that if need be, they will do everything to secure our independence and our set of traditions and values and our way of life. He said that the soldiers and officers of the armed forces wrote heroic chapters of bravery during the wars of 1948, 1965 and 1971. He said that the people's relationship is one of deep love, devotion and commitment. He said that this relationship has remained strong and unwavering through thick and thin. He said that the nation is proud of their armed forces.
Dr Qadri said that on the National Defence Day we will have to revive pledge that we will not allow our sacrifices to go waste and will continue to work with the passion and commitment to safeguard the integrity, peace and progress of the country that the nation displayed on the Sept 6, 1965.