Dr Hussain Mohi-ud-Din Qadri lays floral wreath at grave of Allama Iqbal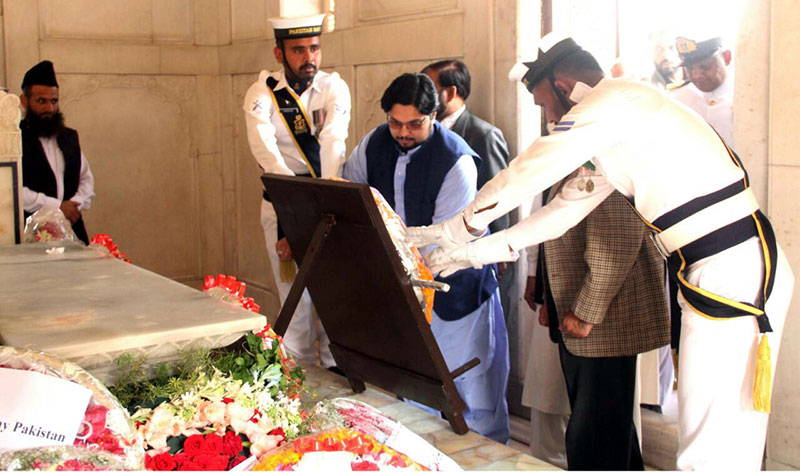 Dr Hussain Mohi-ud-Din Qadri, President of the MQI and Deputy Chairman of Minhaj University Lahore (MUL), had the honour of visiting the shrine of Hakim-ul-Ummat Allama Dr Muhammad Iqbal on the occasion of his 141st birthday. He laid the floral wreath on the grave of the poet of the East and prayed for peace, progress and security of the motherland.
Talking on the occasion, Dr Hussain Mohi-ud-Din Qadri said that when Allah Almighty showers His mercy on any nation, He sends a person of Allama Iqbal's intellect and wisdom to such a people. He said that the freedom that 220 million people of Pakistan enjoy is the result of the vision of the Hakim-ul-Ummat. He said that Quaid-e-Azam Muhammad Ali Jinnah realised the dream of Allam Iqbal and established Pakistan thanks to his determination, and unwavering will power. He said that the blood of martyrs is in the foundations of Pakistan and it came into being to live till the Day of Judgment. He said that the Muslims' progress and prosperity lies in the roadmap of Iqbal's philosophical, poetic and reconstructive thought.
Javed Iqbal Qadri, Sohail Ahmad Raza and others were also present on the occasion.