Hope that Chief Justice will honour his promise of justice: Bisma Amjad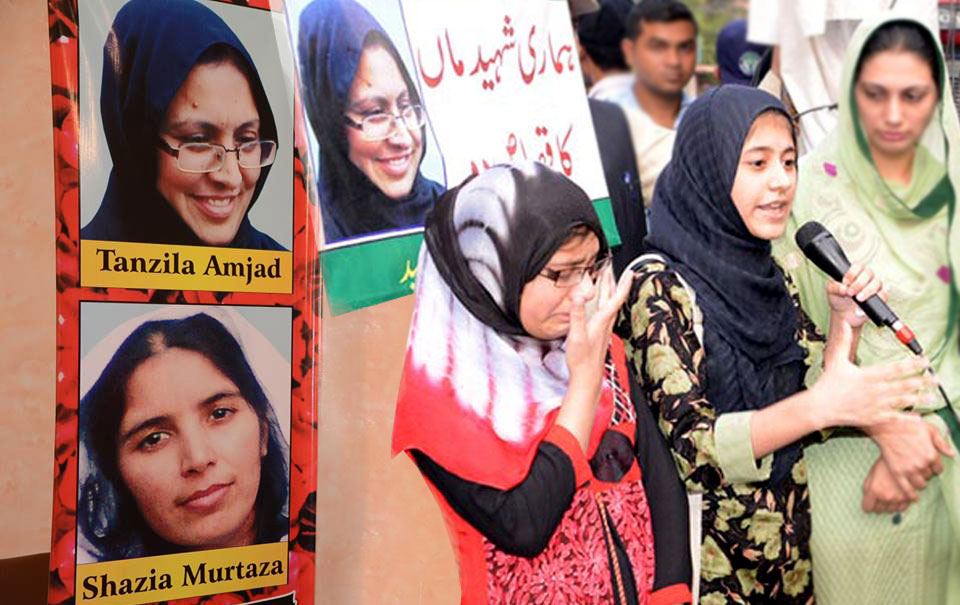 Bisma Ajmad, the daughter of Shaheed Tanzila Amjad, has said that she called on the honorable Chief Justice of Pakistan in the Lahore Registry of the Supreme Court on April 8, 2018 in which he showed extreme amount of affection by putting his hand on her head and advised her to concentrate on the education and fulfill the dream of her late mother and so far as provision of justice is concerned, he said that the matter should be left to the judiciary. She said that as per her commitment with the Chief Justice, she remains focused on her education, adding that he should fulfill his promise and time for the provision of justice has come. She said that her petition for establishment of a new JIT will be heard on November 19.
Bisma Amjad said that no one should object to fresh investigation into the Model Town tragedy, emphasizing that whatever the truth is, should come out in the open. She said that the Model Town tragedy was not the result of a scuffle between the police and the workers but there is a well thought out planning, and orders of the former rules in its perpetration. She said that the past rulers constituted a JIT of their choice and murdered justice. She said that her desire was that a new JIT consisting of the honest officers should be set up with the task to probe the incident afresh.
Bisma said that four years have passed but justice has yet to be provided. She said that the picture of her Shaheed mother continues to stay before her eyes and she wants to know as to why she was killed and what her crime was. She said that her mother and aunty, Shazia Murtaza, were killed by the police, stating that four years have gone by and no one has been punished to date. She quoted a Hadith of the Holy Prophet (SAW) wherein he (SAW) said that killing of one person is equal to killing of an entire humanity and on the Day of Judgment, the first thing to be asked will be about unjust killing of an innocent person. She said that those who orchestrated this plan will be held to account but what about those whose prime responsibility is to dispense justice, when will they fulfill their responsibility?
Bisma Amjad said that we are not concerned whether the past rulers are punished for this or that offence they committed, we will have peace of mind only when they will get punished for Model Town tragedy. She said that she read a statement of the Chief Justice in the newspapers in which he said that he would conclude all the ongoing cases before the retirement. She hoped that the Model Town case will also be on the priority list of the CJP and he will honour his word he made with the daughter of the nation.