Dr Tahir-ul-Qadri's special message on the Quaid-i-Azam Day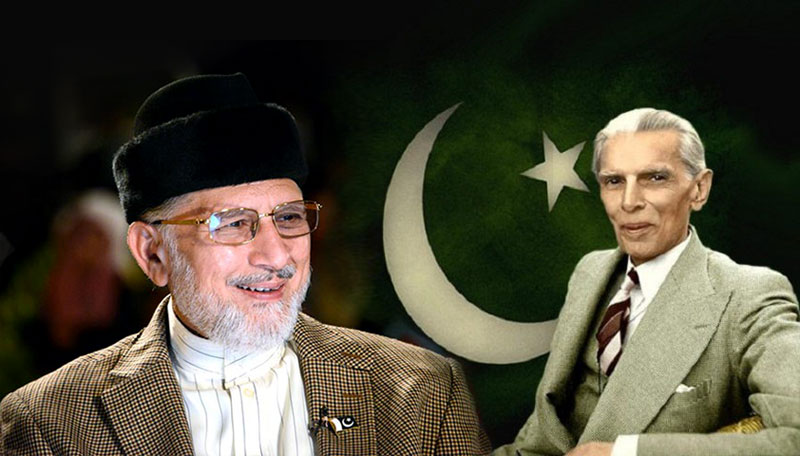 PAT Chairman Dr Muhammad Tahir-ul-Qadri has said that Pakistan's founding father, Quaid-i-Azam Muhammad Ali Jinnah, established Pakistan with sincerity of purpose, dedication and complete honesty. His most precious asset was his character and a transparent personality.
In his special message on the birth anniversary of the Quaid-i-Azam, Dr Tahir-ul-Qadri said that crusade against corruption should reach its logical conclusion. He said that those who looted the national wealth and killed innocent people do not deserve any mercy. He said that it is misfortune of the country that after the demise of the Quaid-i-Azam, the national leadership came into the hands of those who were petty minded, full of lust for power and focused more on filling their personal coffers instead of doing the important task of the nation-building.
Dr Tahir-ul-Qadri said that Pakistan came into being as a result of an ideological struggle and its progress, survival and prosperity lies in implementing this ideal. He said that it is a matter of shame that more than 25 million people do not go to the schools and 48% of population is illiterate in a country that was established by the most educated leader.
The PAT Chairman also expressed his deep sense of grief and sorrow on the loss of life as a result of Tsunami in Indonesia. He said that the people of Pakistan stand by their Indonesian brothers and sisters in this hour of grief.