Lack of rule of law leads to Model Town-like tragedies: Dr Hussain Mohi-ud-Din Qadri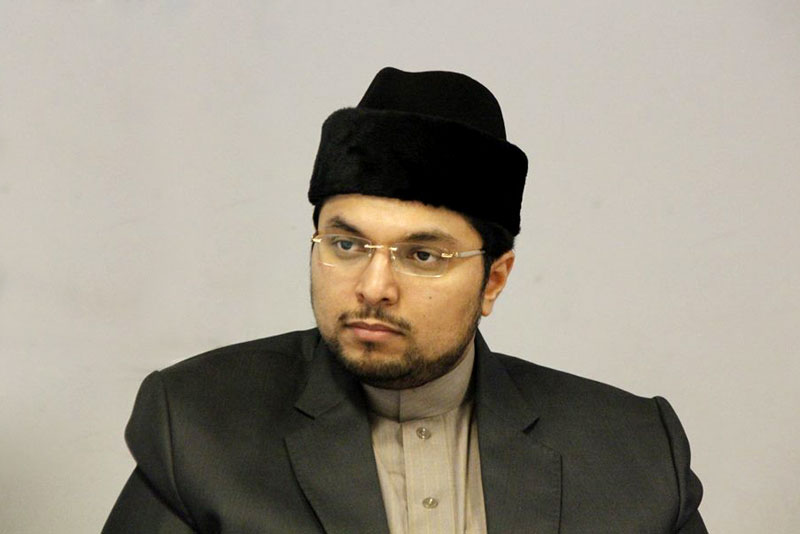 President of MQI Dr Hussain Mohi-ud-Din Qadri has said that societies where there is no rule of law experience tragedies like the one that happened in Model Town. He said that maintenance of law and order and protection of the life and property of its citizens is the foremost responsibility of the state. He said that Allah Almighty termed the human killing as heinous a crime as 'Shirk'. He said that if the tally of the heinous crimes continues to get bigger, then the dream of turning Pakistan into a Madina state will remain unfulfilled. He asked the government to utilize all resources to ensure that the lives, honour and properties of the people are protected at every cost.
Dr Hussain Mohi-ud-Din Qadri stated this while talking to the office holders and the workers of the MQI after the Friday prayers yesterday. He said that all citizens had equality of rights and a complete protection of life and property in the state of Madina. He said that those who would commit a crime would not go without punishment. He said that when life enjoys sanctity, it gives birth to peace in the society. He said that oppressive people have been getting away with their crimes in Pakistan, a country that was achieved in the name of Islam with the result that the balance and equilibrium of society has been disturbed.
The President of the MQI said that the crimes have been increasing in the country and the ratio of convictions has been abysmally low. He said that there is a need of massive reforms in the justice system from the registration of FIR to prosecution. He said that enough laws exist in the Constitution that guarantee protection of life to citizens but due to lack of effective implementation, we have failed to make our society an exemplary one. He said that no one is above accountability in Islam. He said that it is the responsibility of all organs of the state to prioritize rule of law and protection of human life over and above other things so that the society could become a hub of peace and tolerance.