Mian Manzoor Wattoo hosts reception in honour of Dr Hussain Mohi-ud-Din Qadri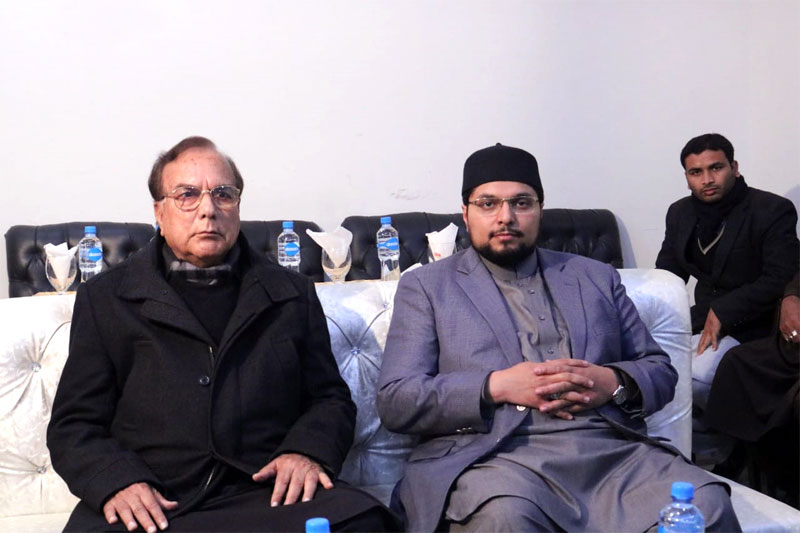 Former Punjab Chief Minister and senior politician Mian Manzoor Ahmad Wattoo hosted a reception in the honour of President MQI Dr Hussain Mohi-ud-Din Qadri in his native village in Okara and appreciated the scholarly and intellectual contributions of Shaykh-ul-Islam Dr Muhammad Tahir-ul-Qadri in various fields.
In his speech on the occasion, Mian Manzoor Wattoo said that Dr Tahir-ul-Qadri protected the youth from the poison of extremism through his speeches, writings and books and focused on their character building. He educated the youth to love their country, religion and knowledge. He further said that Dr Tahir-ul-Qadri and the MQI chronicled a new chapter of sustained struggle in search for justice for the martyrs of Model Town tragedy. He said that the credit of befittingly fighting the legal battle for the workers goes to Dr Tahir-ul-Qadri who left no stone unturned to fight all odds on the way. He said that justice will surely be delivered in the Model Town case and those who shed the blood of innocent people will meet their end.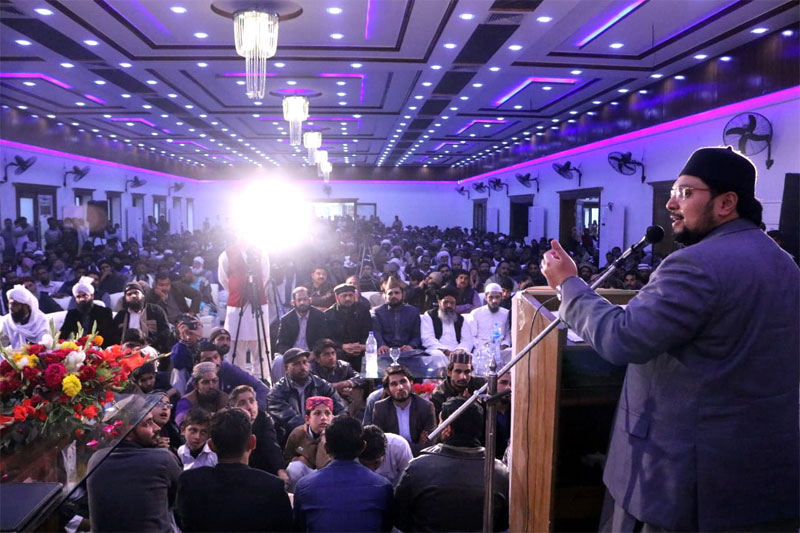 Dr Hussain Mohi-ud-Din Qadri addressed a mammoth Quran Conference in Depalpur the other day. The ceremony was attended by Mian Manzoor Ahmad Wattoo, Shaykh-ul-Hadith Maulana Masood Ahmad Faridi, former MNA Sayyid Gulzar Sibtain, Engineer Rafique Najam, former Chairman Depalpur Town Council Pir Sayyid Muhammad Zahid Gilani, Maulana Ahmad Raza Noori, Hafiz Muhammad Touseef Qasim Wattoo, Haji Muhammad Aslam Dolla, Qari Mazhar Farid, Farwa Tassaduq Hussain, and Dr Sarwar Ahmad Rizvi attended the ceremony in addition to a large number of people from Depalpur and the surrounding areas.
Dr Hussain Mohi-ud-Din Qadri said that the MQI under the visionary leadership of Dr Tahir-ul-Qadri is working to eradicate the scourge of extremism and sectarianism. He said that the message of the Holy Quran is unity among the Muslims. He said that sectarianism undermined our peace and progress and inflicted an irreparable loss on the Muslims. He said that the Holy Quran brings us together as one community by razing all barriers.
Shaykh-ul-Hadith Pir Mufti Lutfullah termed the Quranic Encyclopedia as a great service to Islam. Former MNA Sayyid Gulzar Sibtain stated that we should be grateful to Allah that there are personalities like that Dr Tahir-ul-Qadri amidst us who are advancing the scholarly journey of our forefathers. Hafiz Muhammad Tauseef Qasim Wattoo appreciated the MQI's services and contributions for peace and interfaith dialogue. Upon arrival, the local organization extended a very warm welcome to Dr Hussain Mohi-ud-Din Qadri.