Nawaz Sharif thought he was untouchable: Khurram Nawaz Gandapur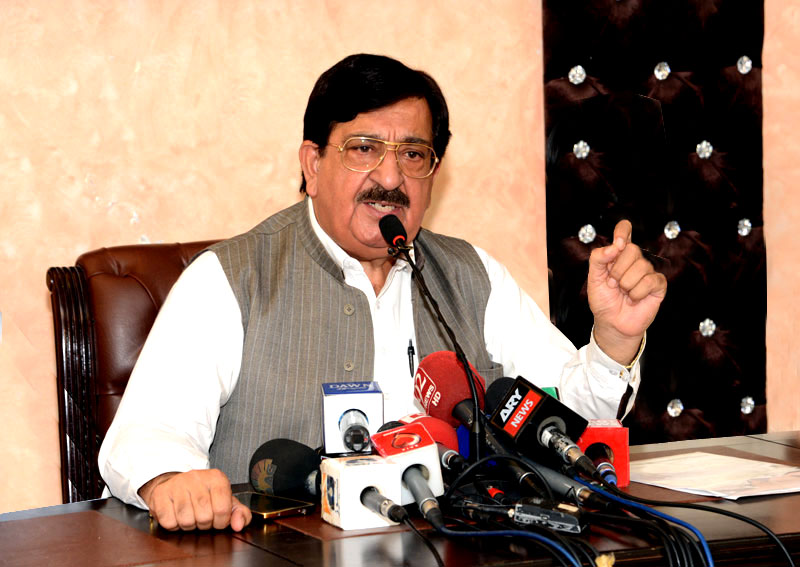 PAT Secretary General Khurram Nawaz Gandapur has said that we have come to know through media reports that the new JIT has got permission from the court to record the statement of former Prime Minister Nawaz Sharif. He said if the news is correct, we consider it to be a good development so far as the probe into Model Town tragedy is concerned. He said that it was PM Nawaz Sharif who ordered the transfer and posting of former IG Police Mushtaq Sukhera from Balochistan to Punjab overnight; hurled threats of dire consequences at us; and ordered the direction of Dr Tahir-ul-Qadri's aircraft. The former PM also maintained a criminal silence on the grave crime of the killing of innocent people at the hands of the top political and government functionaries.
The PAT Secretary General said that Justice Baqir Najfi raised the question in its report that the Establishment Division failed to furnish any solid administrative reason to justify the overnight transfer of IG Musthaq Sukhera. He said that the background facts of the transfer were to stop the arrival of Dr Tahir-ul-Qadri to Pakistan and to perpetrate the Model Town operation, for no professional police officer was ready to shed the blood of innocent people and it is for this reason that Mushtaq Sukhera was transferred out of Quetta to Lahore in emergency because he was ready to do everything and he did as well.
Khurram Nawaz Gandapur further said that Nawaz Sharif was among those who summoned us to his residence in Model Town and threatened us on June 15, 2014. He said that the third major proof of Nawaz Sharif's involvement in Model Town tragedy is to order the change of route of the aircraft Dr Tahir-ul-Qadri was traveling in. He said that this step was not possible without the will of the PM. He said that the report of Justice Najfi has also mentioned these facts. He said that as long as there was the government of the PML-N, Nawaz Sharif considered himself untouchable and no one had the courage to ask him any question. He said now that the JIT has decided to record his statement, it augurs well. He said that it is the justice we want, for the matter pertains to the killing of 14 innocent people. He said that the case should not be allowed to linger on anymore.