Dr Tahir-ul-Qadri's message on the Pakistan Day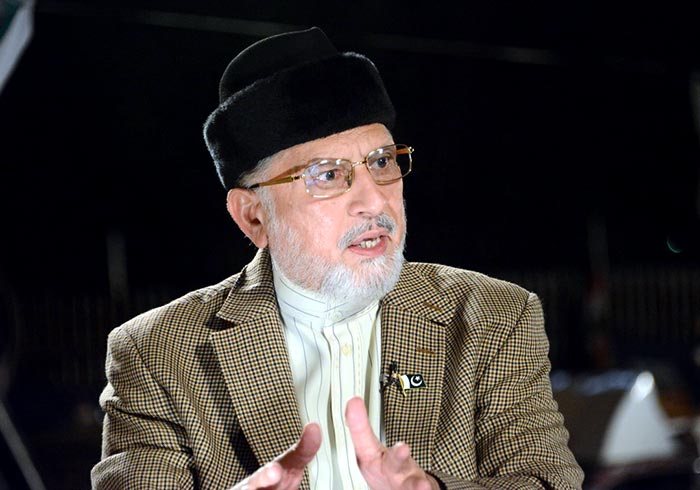 PAT Chairman Dr Muhammad Tahir-ul-Qadri has said that corruption, extremism and lack of tolerance are the biggest hurdles in the way of a prosperous Pakistan. He said that merciless accountability and legislation free of any kind of ambiguity are dire need of the hour to put an end to these evils. He said that Pakistan came into being as a result of ideology and it is to apply the golden principles of Islamic teachings to all walks of life.
Dr Tahir-ul-Qadri expressed these views in his special message on the occasion of Pakistan Day on March 23. He said that the month of March occupies a unique place in Pakistan's history. He said that it is during this month that the resolution for creation of a new homeland was approved and likewise the Objective Resolution was also adopted in the same month in 1949, stating that the first Constitution of the country was promulgated in March.
The PAT leader said that the passion with which the struggle for Pakistan was waged also needs to be adopted during the process of building the country. He said that the Quaid-i-Azam always stressed the educational, social, and economic welfare of people and termed the implementation of the Islamic principles and higher humanitarian traditions as a guarantee of success.
Meanwhile, Dr Tahir-ul-Qadri strongly condemned the assassination attempt on the life of renowned religious scholar Maulana Mufti Taqi Usmani. He termed the incident as terrorism and demanded of the government authorities to apprehend not only the perpetrators but also the planners of this heinous bid. He also expressed his condolences for the deceased security guard of Maulana Taqi Usmani and prayed for the early recovery of the injured driver.