Experts in fields of IT, medicine & science can change fate of Muslims: Dr Hassan Mohi-ud-Din Qadri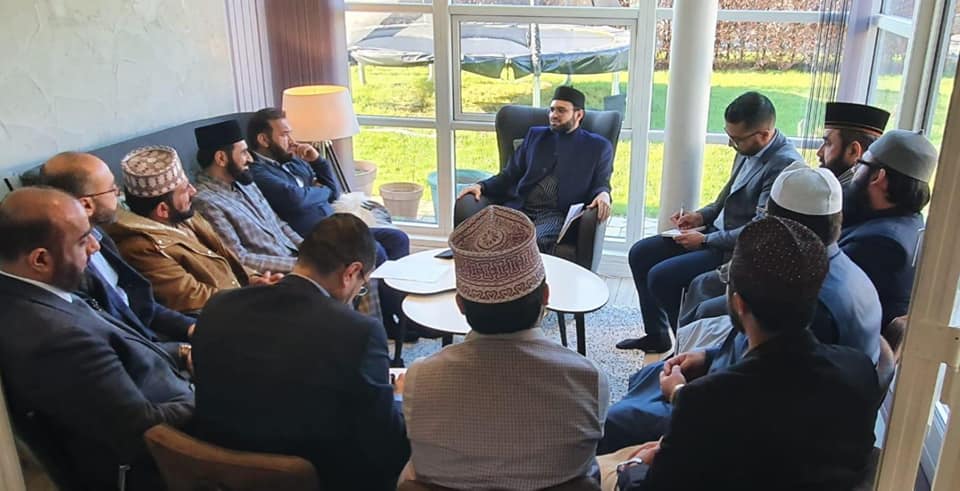 The scholars who graduated from the MQI educational institutions and professionals belonging to various walks of life held a meeting with Chairman MQI Supreme Council Dr Hassan Mohi-ud-Din Qadri in Denmark.
Speaking on the occasion, Dr Hassan Mohi-ud-Din Qadri stressed the importance of education and innovation. He said the advancements in the fields of information technology, medicine and science can change the circumstances in which Pakistan and the Muslim world are placed. He said the share of over 1.5 billion Muslims in the contemporary fields of education is minimal, to say the least. He said that the Muslim rulers must reflect on the fact as to why our educational institutions are unable to produce Rumi, Ghazali, and Raazi anymore.
Dr Hassan Mohi-ud-Din Qadri asked the overseas educated Pakistanis to focus on research in their respective fields of study, adding that Pakistan needs the expertise and skills of its educated people to move forward, adding that the experts must mentor the young students having an interest in research and knowledge generation.
Dr Hassan said that MQI is a greater supporter of revolutionary changes in the education system for the renaissance of Islam. He said the experiment of imparting a blend of classical and modern education has been done successfully at the institutions under the banner of MQI. He said COSIS is not only producing the religious scholars but also IT experts, economists, and experts of language, etc. He said another noteworthy aspect of the education imparted by the MQI institutions is that education has been lumped together with training.
The executive members of all the forums and organizations of MQI Denmark held a collective meeting with Chairman MQI Supreme Council Dr Hassan Mohi-ud-Din Qadri. Allama Mufti Irsahd Hussain Saeedi, Mahmood Shah and the heads of various forums including the representatives of Minhaj Sisters League were also present on the occasion.
The performance of different forums came under discussion in the meeting. Dr Hassan Mohi-ud-Din Qadri delivered a speech in which he threw light on the process of increasing productivity, achieving targets and working in a team on a shared mission.
It is important to mention here that Dr Hassan Mohi-ud-Din Qadri is on a month-long visit to Europe. From Copenhagen, he would go to Munich, Oslo, Berlin, Barcelona, and Vienna where he would address Seerat-un-Nabi (ﷺ) Conferences and meet the representative delegations of the Muslim community.