Anchorperson Ali Mumtaz celebrates the birthday of his son in Aghosh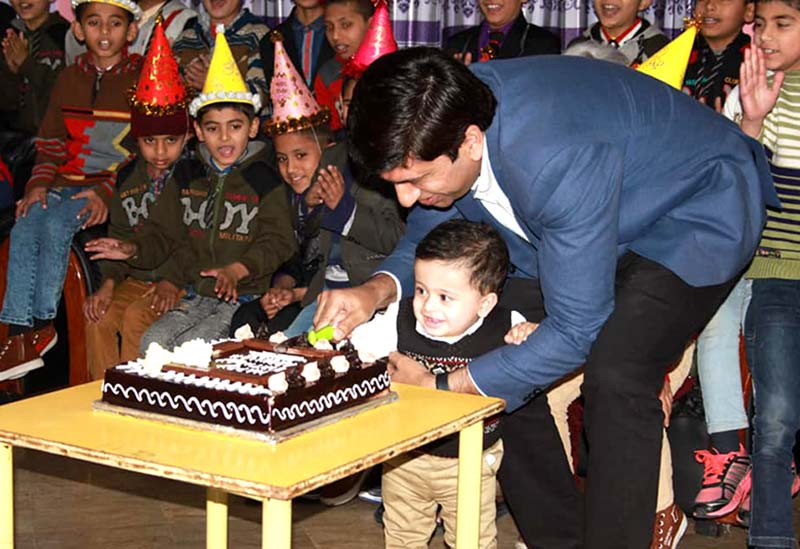 Senior anchorperson and analyst Ali Mumtaz visited Orphan Care Home and celebrated the first birthday of his son, Abdullah Ali, with the orphan children of Aghosh. Ali Mumtaz's father Mumtaz Hassan, mother, grandfather and wife were also present on the occasion.
Ali Mumtaz cut the cake of his son's birthday along with all the children of Aghosh and distributed gifts among them. Col (r ) Mubasher gave a briefing to Ali Mumtaz and his family about the working of Orphan Care Home during their visit. Ali Mumtaz appreciated the way Aghosh was being run. Principal Imran Zafar, Noorullah Siddiqui, and Ain-ul-Haq Baghdadi were also present during the visit.
The leaders of MQI and the Aghosh management greatly appreciated the act of Ali Mumtaz. They said that instead of celebrating the birthday of his son in a Five Star hotel, he did it with the orphan children of Orphan Care Home, which has set a very good example. They said we need to reach out to the less privileged sections of society and include them in our happiness.