Real benefits of fasting lie in avoiding sins: Dr Tahir-ul-Qadri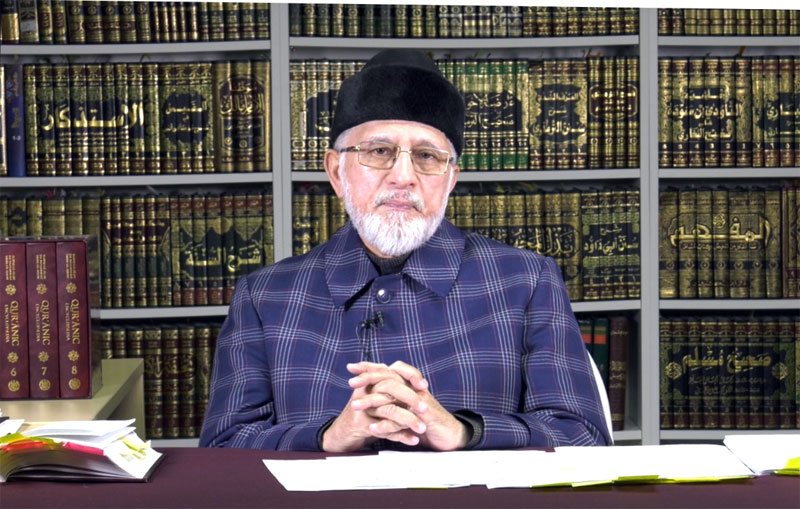 MQI founding leader Shaykh-ul-Islam Dr Muhammad Tahir-ul-Qadri has said that there are several spiritual and medical benefits of fasting. He said that fasting enables the man to become moderate and balanced and it is also helpful in saving one from sins. He said that the holy month of Ramadan is a special blessing of Allah Almighty for Muslims.
Dr Tahir-ul-Qadri made these remarks while addressing the online training session. He said that the concept of trade in Islam is not about making a profit and selling goods. It is also about helping the deserving, supporting the poor, and uplifting their standard of living as well. He said that hoarding is a grave sin and a crime in Islamic teachings, adding that earning legitimate profit is worship but illegal profiteering is a sin.
Dr Tahir-ul-Qadri said that the coronavirus has affected the whole system of life. He said that Allah Almighty should be pleased by adopting the pious way of life. He further said that those who loot fast keepers are the worst lot of humanity. He asked the people to make special Dua to Allah Almighty to rid us of the corona affliction in the holy month. He said that those who are a victim of jealousy cannot distinguish between good and bad, adding that the jealous bring humiliation and degradation upon themselves.
Dr Qadri said that the holy month of Ramadan teaches us to be patient and tolerant. It helps us to get rid of bad habits. The Holy Prophet (peace and blessings be upon him) said whosoever keeps a fast for a day, Allah Almighty removes the fire from his face. He said that the purpose of fasting is to acquire piety and purify the heart. He said fasting is internal worship and a favorite of Allah because the man stays away from permissible things and legitimate things solely for the pleasure of Allah in this month. It is for this reason that Allah almighty says in the Holy Quran that the fasting is Him and only He would give its reward.