A Profile of Dr Hussain Mohi-ud-Din Qadri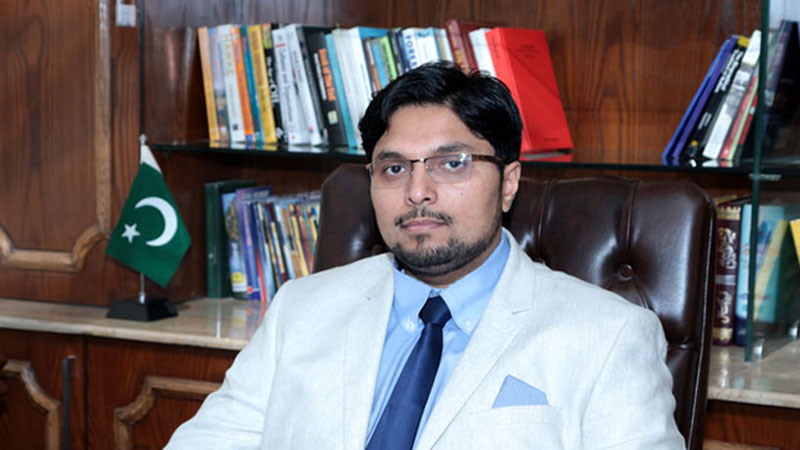 Dr Hussain Mohi-ud-Din Qadri, PhD, is Deputy Chairman of the Board of Governors of Minhaj University Lahore (MUL) and Associate Professor at the School of Economics and Finance at MUL. He is also the President of Minhaj-ul-Quran International (MQI); Chairman Minhaj Education Society (running 650 schools and colleges all over Pakistan); Chairman Aghosh Orphan Care Homes; <!Chairman Al-Mawakhat Islamic Microfinance and--> Chairman Minhaj Halal Certification Pakistan. He is also affiliated with the University of Melbourne Australia as Senior Fellow for many years. Dr Hussain Qadri is an author of thirty books, writer of over fifty research articles and a reputed international speaker. In December 2019, Dr Hussain was honoured with Global Islamic Finance Award (GIFA Award 2019) in recognition of his meritorious research work in the field of Islamic economics and finance. GIFA gave him this award in the South African city of Cape Town.
Dr Hussain Qadri was born in Lahore on 24th of October 1982. He received his early education from the notable institutions of Pakistan like Aitcheson College and Pakistan Air Force College Lahore. After completing his intermediate level studies from Pakistan, he moved to Canada where he accomplished his Under Graduate Degree from York University Toronto with Economics and Political Science as his majors. During these years at University, he was dynamically active in students' politics along with his educational pursuits. In 2005, he moved to France and received his MBA degree from the renowned university, Sciences-Po Paris. Upon his return to Pakistan in 2007, he worked for Lahore University of Management Sciences (LUMS) in the capacity of Research and Teaching Associate for a year. In 2008, he moved to Australia in pursuit of his PhD in Economics from Victoria University, Melbourne. The title of his PhD dissertation was "An analysis of trade flows among ECO member countries and potential for a free trade area". His PhD thesis provides a plan for the formation of Muslim Common Wealth in general.
During his time at Victoria University Melbourne, he was again very active with the student's politics and was twice elected as Post-Graduate Students' Representative and Member of the high academic and governing bodies of the University.
In addition to the acquisition of erudition in modern sciences, he has also received learning in Shariah and classical Islamic sciences from renowned and eminent scholars. One of his most effective teachers has been Shaykh-ul-Islam Prof Dr Muhammad Tahir-ul-Qadri, his venerable father, who has also been his spiritual guide and a source of inspiration. His main areas of interest in Islamic sciences are: theology, mysticism, jurisprudence, science of hadith, exegesis, ijtihad, Islamic philosophy, Islam and modern science, Islamic thought and Islamic economics, finance and Islamic management.
His other areas of Interest are modern economics, strategic economics, international trade, economics of natural resources, environmental economics, international relations, education, natural philosophy, philosophy of nature, inter-religious studies, peace and counter-terrorism studies, management, finance, social psychology and space sciences.