JI's Deputy Secretary General calls on Khurram Nawaz Gandapur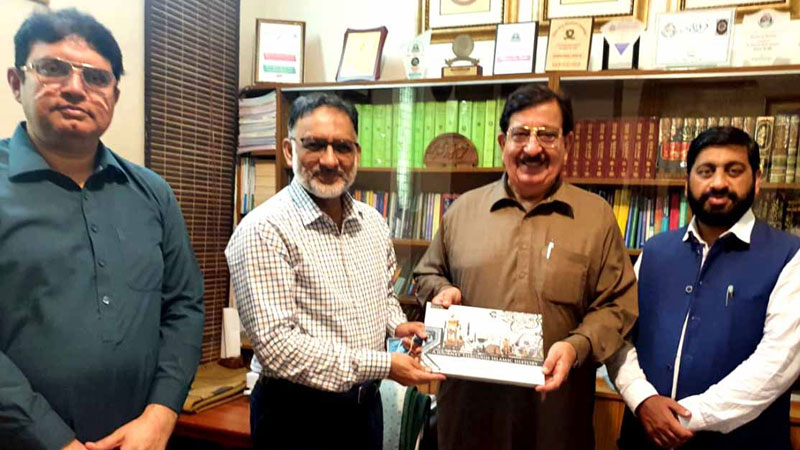 Syed Waqas Jafri, Deputy Secretary-General of Jamaat-e-Islami, called on MQI Secretary General Khurram Nawaz Gandapur during his visit to the central secretariat in Model Town. Central Secretary Information Noorullah Siddiqui and Allama Ghulam Murtaza Alvi were also present on the occasion. Both the leaders discussed the prevailing political situation in the country including the matters of mutual interests.
Jamaat-e-Islami leader, while speaking on the occasion, said that the political and religious parties should jointly work for the promotion of interfaith harmony and tolerance in the country. He said that anti-Pakistan elements want to spread chaos and sectarian hatred in the country. He said social media is being used for the propagation of hate material, stating that collective efforts are needed to stem this rising trend.
Khurram Nawaz Gandapur said in his remarks that interfaith harmony is a sign of tolerance and moderation in society. He said we need to promote the message of respect for diversity and common values and traditions to all the country people, stating that such a culture of forbearance is a must for peaceful and developed Pakistan.
Khurram Nawaz Gandapur gifted the Quran Learning Curriculum designed by MQI Directorate of Training to Waqas Jafri.