Traders' delegation calls on Dr Hassan Mohi-ud-Din Qadri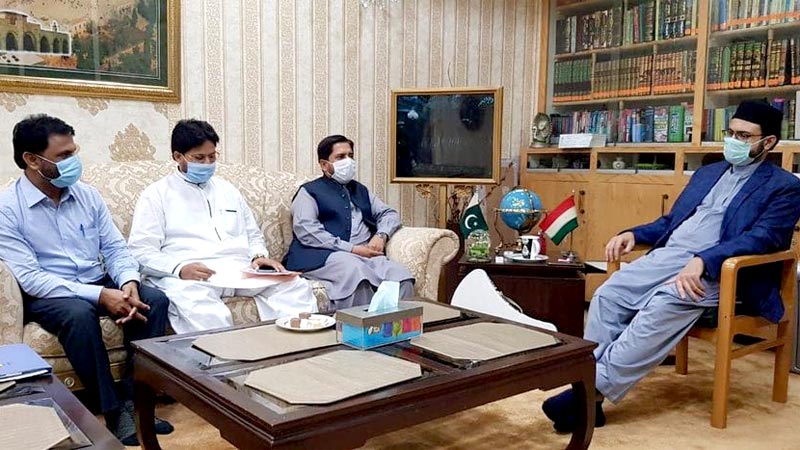 A delegation of Awami Tajir Ittihad (People's Traders Alliance) called on Chairman MQI Supreme Council Dr Hassan Mohi-ud-Din Qadri at his residence. They held a discussion on the performance of the Ittihad, upcoming elections of Lahore Chambers of Commerce, and the future strategy.
Talking on the occasion, Dr Hassan Mohi-ud-Din Qadri said that trade is a source of human service in addition to being profit-inducing economic activities. He said if traders and businessmen do business according to Islamic teachings, their business is an act of worship. He said no matter which profession a Muslim may belong to, the whole spectrum of his activities in life is for the pleasure of Allah Almighty. He said in the same way, trade is not just about earning profit but ending the concentration of wealth and including more and more people into the business activities is the moral and religious responsibility of Muslims. He asked the businessmen and traders' community to play their role in ending hoarding, illegal profiteering, and artificial dearness, stating that these activities exploit the poor.
The delegation that met with Dr Hassan Mohi-ud-Din Qadri included Haji Muhammad Ishaq, Chairman Awami Tajir Ittihad, Altaf Randhawa, Rashid Chaudhry, Hakeem Muhammad Aslam, Hafiz Ghulam Farid, and Saqib Bhatti. The delegates congratulated Chairman MQI Supreme Council on the publication of useful books on interest-free banking, the economics of Islam, and ethics and morality of Islamic trade.