Right to justice is the foremost right of humanity: Dr Tahir-ul-Qadri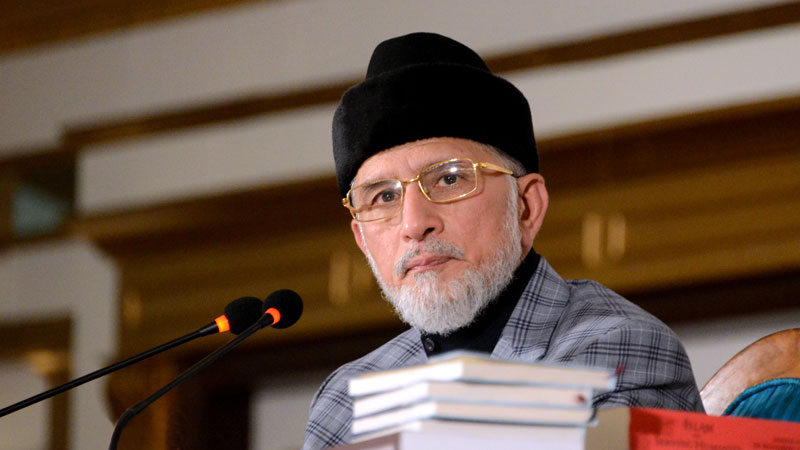 Addressing a meeting of senior party leaders on the occasion of International Human Rights Day, MQI founding-leader Shaykh-ul-Islam Dr Muhammad Tahir-ul-Qadri has said that peace and prosperity are closely linked to respect for human rights. He said the societies that will respect the rights of their people will have peace and progress by unlocking their potential. He said that the right to justice is a foremost fundamental right in the contemporary age. He said when justice is denied, it leads to extremism and violence as a reaction.
Dr Tahir-ul-Qadri said that every religion of the world has given due importance to human rights, stating that Islam has prioritized these rights in its teachings. He said that the Holy Prophet (pbuh) gave a charter of human rights in his Last Sermon. He said that the Islamic system of human rights is connected with the concept of respect for humanity without any discrimination. He said that Allah Almighty states in Surah Bani Israel: "Indeed, we have honored the children of Adam" and linked the greatness of man to balance and moderation.
Dr Tahir-ul-Qadri said that Allah Almighty made human beings crown of creations. He said taking an innocent's life, exploiting him, torturing or injuring him without any reason, and hurting his religious feelings are cognizable offences. He said that the charter of human rights given by Islam is the first charter that endowed comprehensive, moral, economic, social, and political rights to humanity. He said Islam promotes moderation and balance in all walks of life, stating that this moderation is the essence of human rights. He said Islam teaches its followers to stand by the weak against the strong, and the oppressed against the oppressors.