While time moves, our life is decreasing: Dr Tahir-ul-Qadri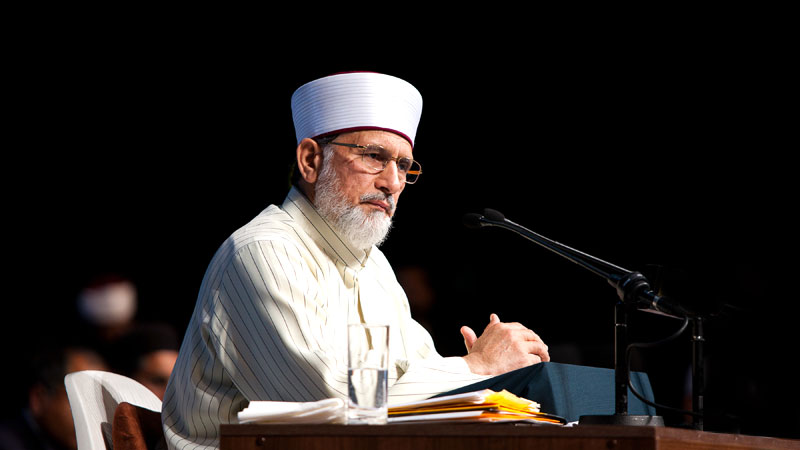 Shaykh-ul-Islam Dr Muhammad Tahir-ul-Qadri has said that the arrival of the New Year is celebrated in different ways in different societies. He said that Sufis and mystics would celebrate the New Year in their own unique way. He said that Imam Ghazali writes that the New Year is not the moment of festivity and happiness. In fact, man's age decreases by a year. He said that life is like wealth and when the latter is decreased, it represents loss and deficit. He said that Allah Almighty states in the Holy Quran that verily man is at a loss. He added that there must be some link between age and loss that explains why it has been mentioned in the Divine Book. He said that inherent wisdom in the Surah is that while time is moving on, the life of man is decreasing. He said the Holy Quran described all such people successful who perform good deeds, have faith, and are patient.
Dr Tahir-ul-Qadri said that the point to ponder is how we spent our time in this limited life, what deeds we performed and what preparation we made for the life hereafter. He said whenever someone suffers from a loss, he or she struggles hard to compensate for the loss. He said it is high time we adopted the same attitude. He said that we should make as much effort as we can to make good use of the remaining time in our lives. He said that the youth should consider their lives as great blessings of Allah and spend every bit of them in pleasing their Lord. He said if the precious moments of life are no more, then nothing will be left except regret and a deep sense of loss.
Dr Qadri made Dua for peace, and the prosperity of Pakistan, and riddance from ravages of Covid-19.