No justice for the poor under the current system: Dr Tahir-ul-Qadri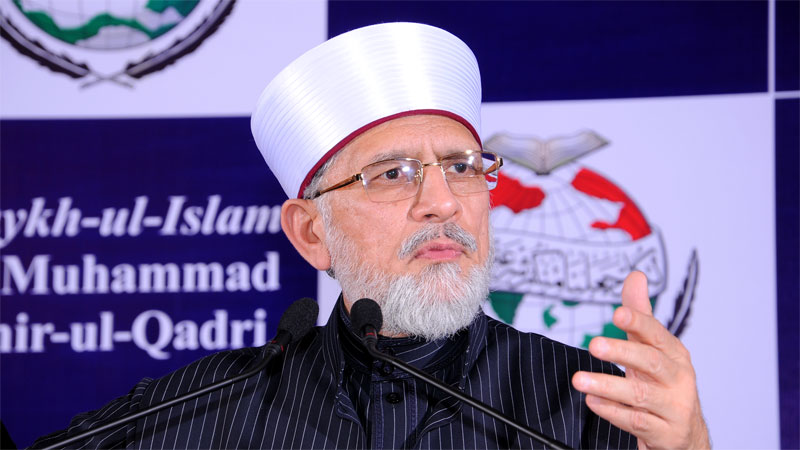 MQI leader Shaykh-ul-Islam Dr Muhammad Tahir-ul-Qadri has said that the Machh tragedy is an act of extreme oppression that deserves to be condemned in the harshest of language possible. He expressed his complete solidarity with the bereaved families and said that his heart goes out to them for their immense loss. He said that the Machh tragedy is the latest to join a long list of massacres inflicted on the Hazara community. He said all the promises that were previously made to them ended up in smoke.
Dr Tahir-ul-Qadri said that non-fulfillment of the pledges and the continuation of the oppression explain the bitterness and anguish that the members of the Hazara community feel at the moment and it is for this reason that they did not bury their loved ones as a mark of protest. He said we have also been targeted by state terrorism when the Punjab police martyred 14 of our innocent workers, stating that we understand and share the grief and sorrow of the Hazara families.
Dr Tahir-ul-Qadri added that we continue to look for justice despite employing all resources and hiring the services of top-notch lawyers. He said that we have not been granted the right to a fair investigation despite the passage of six years. He said we have pulled all stops but no one is ready to listen to us. He said that the current system rewards only the powerful and wealthy, while the poor are left alone to fend for themselves.
Dr Qadri said that the present rulers had been part of our struggle for justice in the Model Town case but despite the fact that it is close to three years now that they are in power but the goal of justice for the innocent workers remains as elusive as it was six years ago. He said we fail to understand the reason for this lack of interest in the dispensation of justice. He said when the poor do not get justice, they are compelled to protest with the dead bodies of their loved ones. He said that the present system is only meant to parade the poor and powerless.