We need the passion of freedom struggle to rebuild Pakistan today: Dr Tahir-ul-Qadri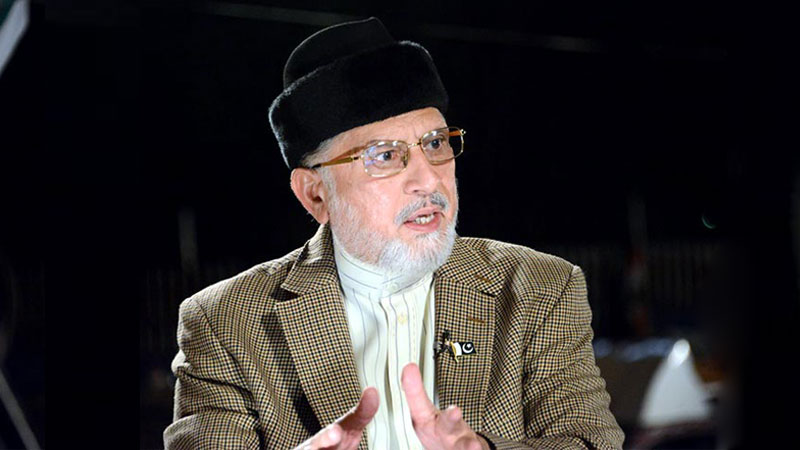 In his special message on Pakistan Day, Shaykh-ul-Islam Dr Muhammad Tahir-ul-Qadri has that Pakistan is a great blessing of Allah Almighty. He said that our motherland was achieved after exemplary sacrifices. He said that the purpose of rendering these sacrifices was the establishment of a great and secure state built on the universal teachings of Islam. He said that the aims and objectives for which this country was attained are clearly listed in the preamble to the Constitution.
Throwing light on the objectives of the struggle for a separate homeland, Dr Tahir-ul-Qadri said that the Muslims of the sub-continent came together for the noble cause of Pakistan under the leadership of the Quaid-i-Azam because they wanted to have a state that provided them social justice, health, and educational opportunities, and gave them a sense of security. They wanted to live in a society that respected them as equal citizens and gave them rights of dignified living.
Dr Tahir-ul-Qadri said in his message that the scourges of greed for money, corruption, and lust for power have done irreparable damage to the objectives that defined our freedom struggle and undermined the country's foundations. He said that the aims of Pakistan can still be achieved by instituting a credible system of elections, a free and sovereign judiciary, and promoting education across the land.
Dr Qadri said that there is a need to exhibit the same amount of passion and zeal today to rebuild Pakistan that was the chief highlight on March 23, 1940, as crowds thronged the Minar-e-Pakistan, stating that the motto of unity, faith, and discipline is there to show us light and guide us towards our destination.
Shaykh-ul-Islam prayed for peace, prosperity, and progress of Pakistan as well as riddance from the corona pandemic.