MWF launches food distribution program during Ramadan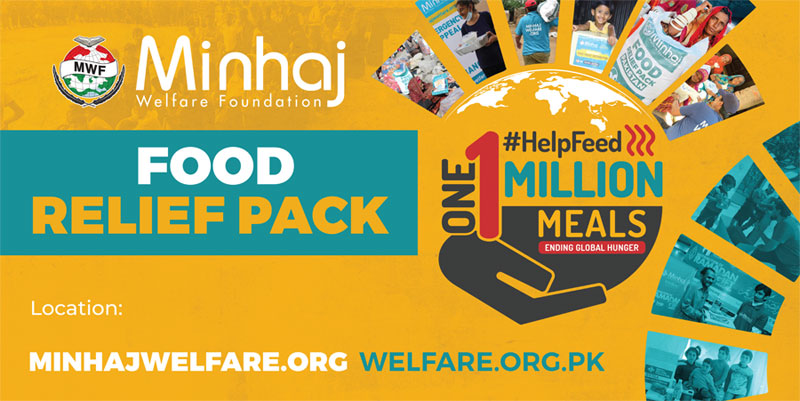 Minhaj Welfare Foundation will distribute foodstuff among ten lac poor and deserving families during the holy month of Ramadan. This initiative has been undertaken on the special directions of Shaykh-ul-Islam Dr Muhammad Tahir-ul-Qadri. He has particularly directed MWF to include the workers rendered jobless due to the ongoing covid pandemic and the lockdown.
A meeting was held to finalize the arrangement for the distribution of foodstuff. Addressing the meeting, MQI Secretary General Khurram Nawaz Gandapur said that helping the poor and deserving people is the best worship. He said MWF distributes ration among the deserving families every year, adding that one million families will be targeted this year as well.
The meeting was attended by Syed Amjad Ali Shah, country director of MWF Pakistan, Shahid Latif, director of Resources and Development, and Khurram Shahzad, deputy director of MWF. Syed Amjad Ali Shah said that MWF will continue to play its role for the welfare of humanity in light of the vision of Shaykh-ul-Islam Dr Muhammad Tahir-ul-Qadri. He said that people are facing immense difficulties due to the covid situation, lockdown, and the resultant unemployment. He said that feeling the pain of others is what Islam teaches us.
Amjad Ali Shah informed that the teams have been formed in all the major cities including Lahore, Rawalpindi, Quetta, Karachi, Multan, Muzaffarabad, Gilgit, Faisalabad, Sukkur, DG Khan, and Sargodha, for the distribution of the foodstuff among the deserving. He said that the food program will be monitored on a daily basis. He said that the office-holders of MSM and MYL and workers are taking part in the distribution of food.
Syed Amjad said that whether peace or natural calamity, MWL has been at the forefront of efforts to help people irrespective of any caste, creed, or color. He said as part of the present initiative, our foremost duty is to make sure that ration is delivered to the deserving at their doorstep. He said that the service of the people is the source of winning Allah's pleasure. He said that foodstuff worth millions of rupees will be distributed among the deserving during the holy month of Ramadan. He said that all forums of MQI are also busy extending help to the people in their respective areas on the basis of self-help.