MWF finalises SOPs for sacrifice of animals on Eid-ul-Adha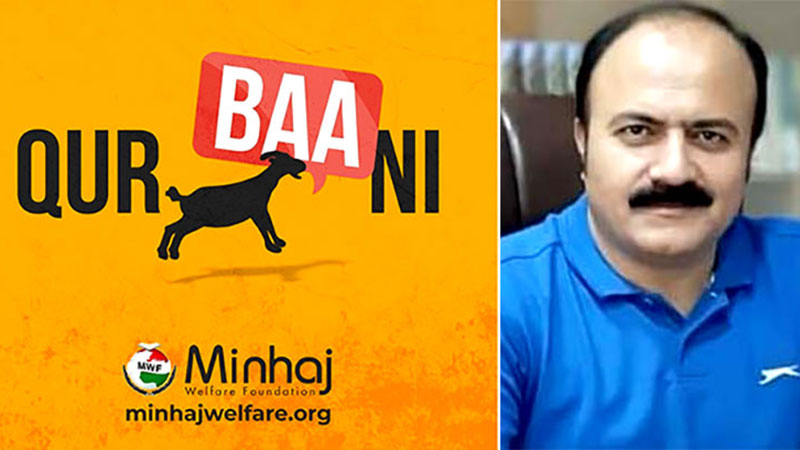 Syed Amjad Ali Shah, Director of Minhaj Welfare Foundation, has said that the Foundation has finalised the SOPs for the collective sacrificial drive. He said that the hundreds of teams consisting of the volunteers have been established to deliver the meat of the sacrificed animals to the shareholders as well as one million deserving people. He said that maintenance of cleanliness and keeping the meat safe and healthy in normal temperature and its delivery to the people without delay in this hot and humid weather are some of the highlights of the SOPs.
Director MWF said that animals' waste is disposed of as per the international procedures. He said that thousands of animals are slaughtered on the occasion of Eid-ul-Adha every year under the banner of MQI. He said that MQI launched the initiative of collective sacrifice about 30 years ago which has become an established practice as it has been performed every year.
Syed Amjad Ali Shah said that the services of a modern slaughterhouse have been hired to cater to all aspects of the ritual of sacrifice. He said that MWF provides services to the overseas Pakistanis as well as those living here for the performance of the religious obligation of sacrifice. He said that standard, confidence and a sense of responsibility define the work MWF does.
He said that the rates determined for different animals are Rs. 14000 for cow, Rs. 22000 for lamb, and Rs. 27000 for goat. He said that those interested to contribute their share can contact through the website or visit the MWF office in the central secretariat. They can also contact via the phone numbers 042-333140140 and 042-35154488 to reserve their share.