Knowledge producing massive changes in the world: Shaykh-ul-Islam Dr. Muhammad Tahir-ul-Qadri
Shaykh-ul-Islam Dr. Muhammad Tahir-ul-Qadri chairs a meeting of MUL's Board of Governors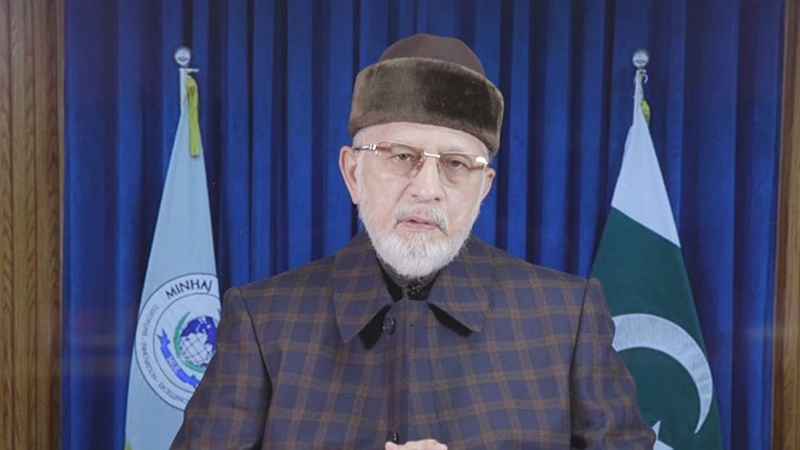 Shaykh-ul-Islam Dr. Muhammad Tahir-ul-Qadri, Chairman BoG Minhaj University Lahore, chaired annual meeting of MUL's Board of Governors. Dr. Hussain Mohi-ud-Din Qadri, Deputy Chairman BOG, Dr. Hassan Mohi-ud-Din Qadri, Chairman Supreme Council (MQI) and Dr. Ghazala Hassan Qadri, Member Supreme Council, MQI, also participated in the meeting. Other worthy participants were Dr. Sajid Mehmood Shahzad, Vice-Chancellor, Minhaj University Lahore, Syed Naveed Hussain Shah, Incharge Director (M&E) HEC, Barrister Amir Hussain, Advocate, Supreme Court of Pakistan, Prof. Dr. Shahid Munir Chairperson PHEC, Prof. Dr. Syed Mansoor Sarwar, Vice-Chancellor UET Lahore, Khurram Nawaz Gandapur, Secretary-General, MQI, Prof. Dr. Hamid Saeed, member BOG, Dr. Khurram Shahzad, Registrar/Secretary BOG, Brig. (R) Iqbal Ahmad, Vice President MQI, Prof. Dr. Muhammad Shahid Soroya member BOG.
The Chair welcomed all members of the Board of Governors. The University's progress over the last academic year was presented and appreciated by the members. The Board members admired the facilities and rapid development of the University in all fields. They also appreciated the research facilities provided to the students by the University. Moreover, the future development plans were also presented and approved accordingly.
In his remarks on the occasion, Dr. Tahir-ul-Qadri lauded the academic performance of the University and stated that quality learning is the worthy goal that should be pursued by the management and faculty relentlessly. He said that quality knowledge is bringing about massive changes in the world and it is important that our universities also produce knowledge that is capable of improving lives. He said that research is an essential component of academic learning that requires consistent focus and hard work. He said that it is satisfactory that MUL is attending to this important aspect. He appreciated all the Board members for their valuable input.