Country's progress linked to welfare of workers: Shaykh-ul-Islam Dr Muhammad Tahir-ul-Qadri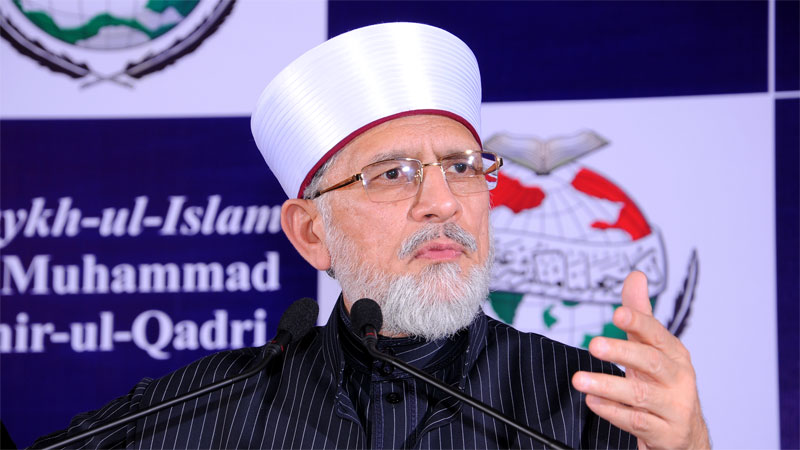 Islam had determined the rights of the employer and employee 1400 years ago. A worker is a friend of Allah and those who exploit him are oppressors and the enemy of development. Making sure that the labourers are duly compensated for and paid sufficiently is one of the foremost responsibilities of an Islamic state. Islam rejects such an economic system where one man gets exploited at the hands of another and where a few get rich at the cost of the majority.
MQI founding-leader and patron-in-chief Shaykh-ul-Islam Dr Muhammad Tahir-ul-Qadri made these remarks in his special message on the International Workers' Day, which was celebrated across the world including in Pakistan on May 1. He said that it is binding on all actors in the economic ecosystem such as a trader, industrialist and worker to fulfil the rights prescribed for them individually.
Dr Tahir-ul-Qadri said that the core duty of a trader is that he pays the worker in time and as per the agreement reached between them. He also takes care of the labourer by showing compassion and kindness. He said that likewise, workers are also duty bound not to exploit the employer and work with full energy and vigour so that the former does not have any complaint about the latter. He said that an amicable relationship based on trust and goodwill between the employer and the employee can open up the doors of prosperity.
The MQI leader said that the Holy Prophet (pbuh) ordained the faithful to pay wages to the labourers before their sweat dries up. He said that more than half of our population is living below the poverty line, adding that the recent dismal economic situation has made life a horrible experience for the majority of the people. He said that the provision of basic necessities of life such as jobs, shelter and food is the responsibility of the state, adding that unless investment is made in the welfare of the working classes, the country would not make progress.