State responsible for protection of minorities: Dr Muhammad Tahir-ul-Qadri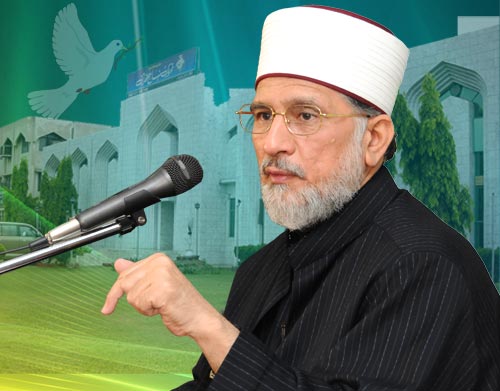 The Gojra carnage has defamed Pakistan and the people of Pakistan in the world. It is the responsibility of the state and its institutions to give complete security and protection to the minorities living in our midst. In case of any untoward incident, the government and the judiciary have the power to punish the culprits and individuals do not have any right to take law in their hands.
Shaykh-ul-Islam Dr Muhammad Tahir-ul-Qadri expressed these views while talking to a delegation of religious scholars who called on him the other day. He said that the Muslim Umma and Pakistan were passing through critical crises with grave consequences and anti-Islam elements were using every resource available to encircle Islam and Pakistan. He regretted that our conduct was also helping their cause. Dr Muhammad Tahir-ul-Qadri emphasized the need of initiating a dialogue to resolve internal issues. He said that it was the time we reached out to all people in a bid to fashion a comprehensive strategy to defeat enemies of Pakistan. Denouncing extremist reactions and terrorist mindsets, he asked people to let law take its natural course. "The best way to serve Pakistan is to promote religious harmony and culture of tolerance in the society, which has been torn by sectarian clashes and terrorism," he concluded.
Click to view print media coverage
Article: Islam and Minorities by Shaykh-ul-Islam Dr Muhammad Tahir-ul-Qadri