Salman Ahmad of Junoon visits Minhaj-ul-Quran London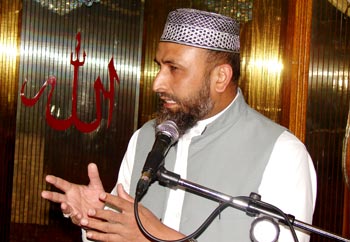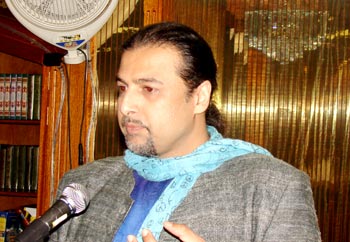 A leading Pakistani pop star Salman Ahmed of Junoon group visited the Minhaj-ul-Quran International UK London centre to attend a Sufi Zhikr gathering that attracted hundreds of young British Muslims on the evening of Saturday 22 May 2010. In his brief address Salman praised the recent "fatwa on terrorism" by Shaykh-ul-Islam Dr Muhammad Tahir-ul-Qadri against extremism and said that Islam was a religion of peace that promotes brotherhood and harmony.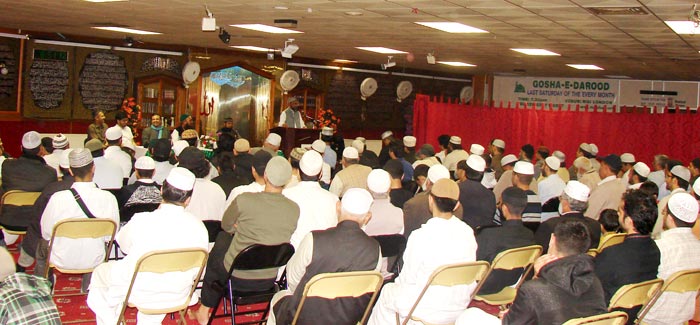 He said that his whole family including his children admire Dr Qadri and listened to his Fatwa news conference speech. He said that he admired Dr Qadri for his interpretation of Islam and said he is eager to meet him one day. Salman took part in the Zhikr and recited some Sufi Kalams from his albums.
Shaykh Sadiq Qureshi shed light on the concept of Music in Islam and gave references from the Quran and Hadith and said that Sufi music was part of Islam which encourages people towards peace. He said that music which takes a person towards wrong doing is forbidden in Islam.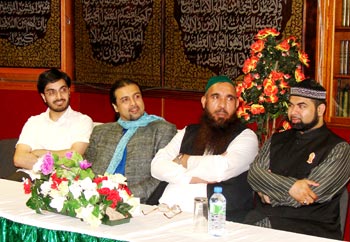 Later during the dinner Salman discussed various issues relating to Islam and Sufism in which Shaykh Sadiq Qureshi, Dawood Mashahdi, Shahid Mursaleen, Khuram Shahzad and others were present.