MQI's Condolence reference for Aisha Hasnain Hashmi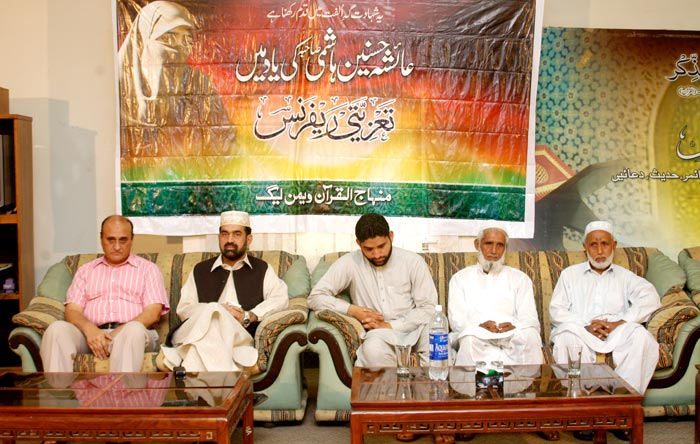 The Minhaj-ul-Quran Women League held a condolence reference in the Secretariat Conference Hall on May 17, 2010 for Mohtarma Aisha Hasnain Hashmi, who embraced 'shahadat' in a road accident on May 02, 2010. Mohtaram Nazim-e-Aala presided over the reference. In addition to the family members of Aisha Hasnain Hashmi Shaheed, all the central leaders of MQI, staff members of various departments, Women League chapters from areas around Kamalia and the Kamalia chapter of Women League participated.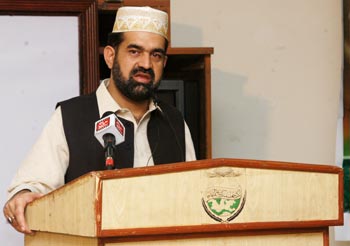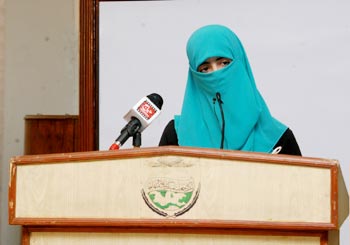 The proceedings of the reference got underway with recitation from the Holy Quran followed by Naat. Fareeha Khan, Nazima Dawa WL conducted the proceedings. Talking to the reference, Miss Sumaira Rafaqat Advocate, Nazima Women League, thanked all the participants for joining the reference. Expressing her deep grief and shock felt by the Women League team, she said in a voice charged with sorrow and gloom that Aisha was no more amongst them, as if a limb of their body had been excised. She said they were feeling partly slashed. Aisha was a great servant of the Prophetic Mission and a venerable and bright daughter of Huzoor Shaykh-ul-Islam. She is unforgettable. They have assembled to remember her and pay tribute to her commendable services she rendered in a most enviable manner. She said remembering the dear ones was a practice observed by Allah Almighty and the Holy Prophet (blessings and peace be upon him) and the condolence reference was right in conformity with that practice. Shaykh-ul-Islam too has taught us to remember the admirable services of those servants of the Mission who have departed us, putting up examples for us to follow. Shaheed Aisha worked most diligently at the Central Secretariat in Dawa department of WL and produced pleasing results whilst working for Halqa-Durood Project. She was a great lover of the Beloved Messenger of Allah, and would always invoke salutations on the Holy Prophet, whether busy working or after completing her daily routine. She also enjoyed a strong spiritual link with Sayyadi Murshadi Shaykh-ul-Islam and ultimately obtained full benefit from this fortunate link, leaving the world by way of 'shahadat'.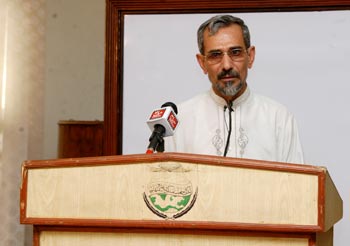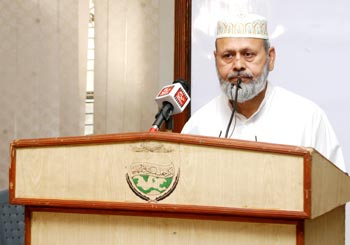 The father-in-law of Aisha Hasnain Hashmi paid glowing tribute to the services of her daughter-in-law rendered to Minhaj-ul-Quran International most ardently. He declared her a great asset of the Mission and her death, an irreparable loss. She was a source of pride and delight for her family as well as the Mission in her life and after her departure too. She has added honour and esteem to us while leaving this world. He said she owed heavily to Huzoor Shaykh-ul-Islam for whatever she had gained in the form of her 'shahadat'. Mrs Akhtar Farid, former president WL Kamalia and Mohtarma Iram Imtiaz Nazima WL Kamalia also expressed their views on this occasion.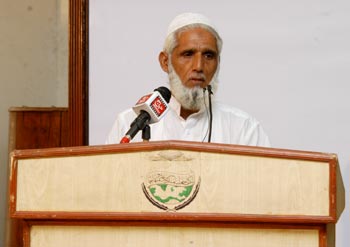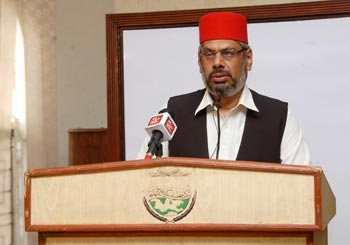 Expressing his sentiments, Mian Abdul Qadir Nazim Dawa said that Aisha Hasnain was exceptionally sincere to her work. She accomplished the Halq-e-Durood project most efficiently in a very short time. He paid her tribute for her devotion to the cause of the mission and said she was always in a hurry to do things, as if she was running short of time, and was to go somewhere. Alas! She has ultimately gone, leaving us with her cherished memories.
Expressing his sentiments of grief and sorrow Naib Nazim-e-Ala MQI, Mr GM Malik said the entire Tehreek Minhaj-ul-Quran shared the grief of the grieved family. He prayed for exaltation of the deceased and, envying her so sad departure, prayed that everyone of us leaves this world through embracing 'shahadat'.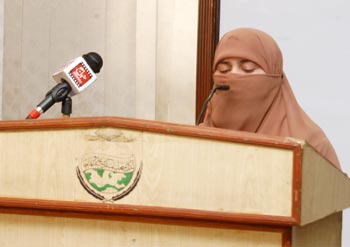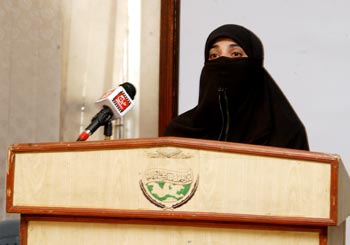 Naib Nazim-e-Aala (Research) Sqn Ldr (R) Abdul Aziz, said while paying homage to Aisha Hasnain Shaheed that she was one of the 'Mukhlaseen, Siddiqeen, Shuhada and Saliheen'. He said she could attain to this exalted station in such a young age only because she learnt the secret that the service of the Prophetic Mission was, in fact, a slaughterhouse of love for Allah and His Messenger. Daily we sacrifice our personal interests, priorities, ambitions and ego for the sake of the interests of the Prophetic Mission, nearness of Allah and His Messenger, seeking their pleasure one way or the other. We sacrifice time, do not sleep, keep awake, and remain busy working, following the most evident example of Huzoor Shaykh-ul-Islam, who has sacrificed everything, even his health, for the love of the Holy Prophet. He said that Aisha was devoted and dedicated, inquisitive and poised, in her approach to her work and people around, as Allah had blessed her with spiritual tranquility in so young an age. He prayed for her higher grades in the Hereafter and sympathized with the Women League and the members of her family.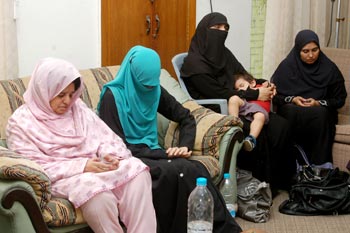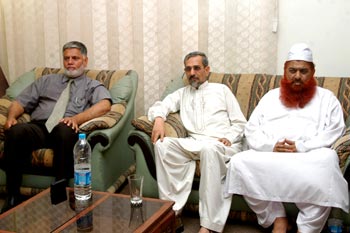 Sumaira Rafaqat Advocate read out the condolence message sent by Senior Naib Nazim-e-Aala Shaykh Zahid Fayyaz from France. He said in his message that Aisha was a true lover of the Holy Prophet and a great worker of the Mission. She performed her duties most befittingly in a very short span of time and her shahadat was a great loss to the Mission.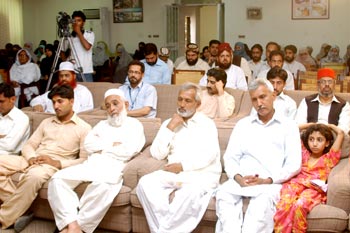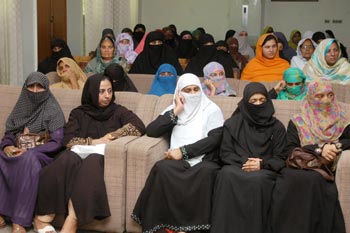 Dr Raheeq Ahmad Abbasi, Nazim-e-Aala MQI said that the way Aisha worked in a brief period of her stay with us was most commendable. She has left lasting memories in our hearts. The way she has put up her services to the Mission is worth following for all of us. She was a patient person and proved her patience even when she was bearing death pangs and the doctors were profoundly engaged in saving her life. She had no tears in her eyes despite extreme agony, and was busy sending greetings and salutations on the Holy Prophet (blessings and peace be upon him) till her last breath. This was sheer blessing of the Holy Messenger of Allah on the blessed soul, Aisha Hashmi. He prayed for her exaltation and patience for the members of her family and members of Women League who are also no less than her family.
The condolence reference ended with DUA for Aisha Shaheed led by Mohtaram Farhat Hussain Shah, Nazim Ulama Council MQI.