Minhaj-ul-Quran Women League (France) observes Mothers Day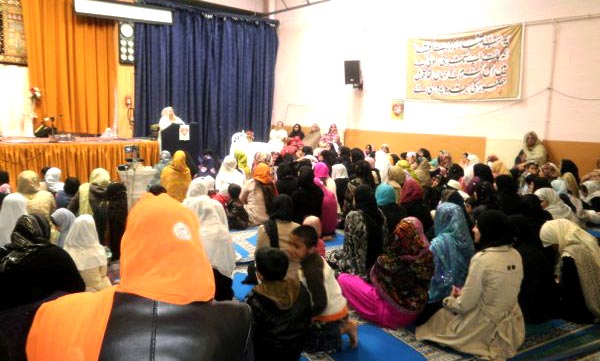 Minhaj-ul-Quran Women League (France) celebrated Mother's Day, on 16th May 2010. Mrs. Mumtaz Malik, the General Secretary of Minhaj Women League hosted the programme.
The program got underway with the recitation of the Holy Quran by sister Tayba. Hamd-e-Bari was presented by Sister Basma Qazi. Followed by a poem on mother read out by Mrs Tahira Sehar. Then Minhaj Naat Coucil comprising Samina, Nashia, Tasneem, Habiba, Madiha, Tayba, Samreen, Rabia and Sehrish presented a very beautiful Naat and qawali with daff and zhikr which added life to the activity.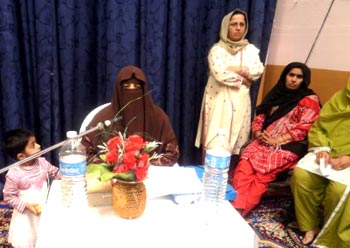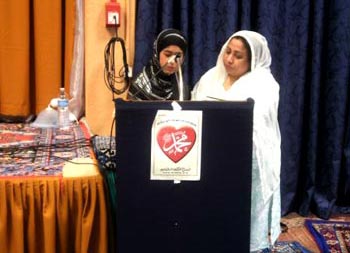 In order to pay tribute to Mothers, a group of sisters presented poems about mother. Mrs. Zahida Azhar Siddiq delivered a speech on the real meaning of the word "mother". She said there were two things we would never find in the world: A man would never manage to reach the rank of a mother and the love and patience a mother would experience was not comparable to any other relation. Our beloved prophet Mohammad (PBUH) said the person who does not obtain Paradise by taking care of his mother is very unfortunate. She dwelt upon various other facets of the role of a mother and urged the youth to pay exemplary respect to their mothers.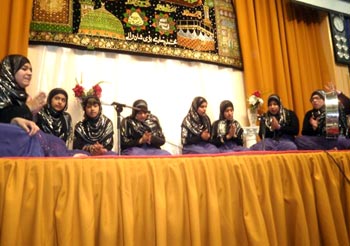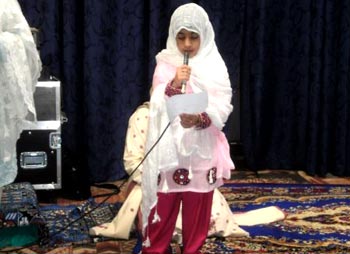 After that, Salaam was offered by Minhaj Naat Group. Mrs Zahida Azhar made a tearful Dua. At the end of the program, the meal was served. The organizers of the event included Mrs Mumtaz Malik (General Secretary), Mrs Safia Khawaja (Finance), Mrs Shehnaz Chaudry, Mrs Nigat Jabbar Butt and Minhaj Naat Group.